$484.99+ tax. Used: Like-New Condition
Sold as pictured.
Will ship to your FFL.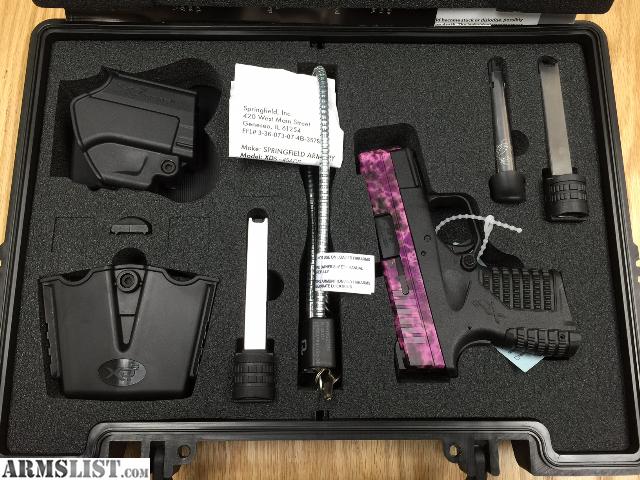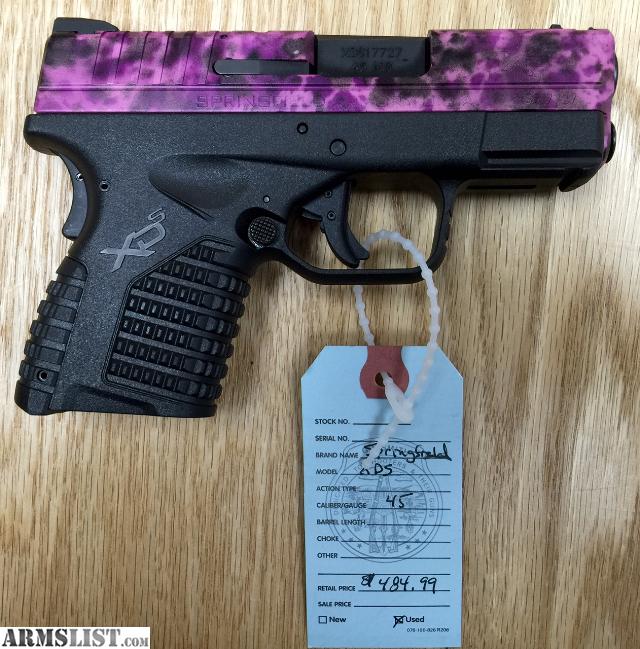 Can a pistol small enough to carry every day have all the features, performance and power you would find in a full-size handgun? Can the ergonomics be so superior that range time is a pleasure rather than a chore? Could you actually look forward to shooting your carry pistol?
The XD-S® Single Stack from Springfield Armory® has forever changed what you can expect out of your daily carry pistol. Now all the best features and power you're used to in the XD® and XD(M)® lines can be had in the shockingly slim XD-S® Single Stack – a pistol that packs so easily you'll forget it's there.
The XD-S® is the first single-stack polymer framed pistol from Springfield Armory®. In addition to the inherently slim nature of the design, the frame is a short sub-compact style, and the barrel is just 3.3 inches. The XD-S® Single Stack seems to disappear when you carry it.
The strengths of the XD-S® 3.3″ Single Stack don't stop there. Try it with an X-Tension™ magazine (7 rounds .45 ACP, 9 rounds 9mm), and you'll find that your carry pistol has grown into something that will astonish and delight you on the range. Its comfortable ergonomics – complete with two interchangeable backstraps – allow it to work without punishing your hands. The fiber optic front sight and white-dot rear sight align quickly and provide a clear sight picture for accurate shooting. The XD-S® Single Stack also includes the Ultra Safety Assurance (USA) Action Trigger System™, grip safety, loaded chamber indicator, firing pin block, and grip safety that make the entire family of XD® pistols safe and easy to use.
Choosing a handgun for concealed carry doesn't have to be a series of compromises anymore. You don't have to settle for a larger gun to gain shooting comfort. Nor do you have to sacrifice features for power. And you certainly don't have to carry a gun to the store that you'd rather not carry to the range. Put an XD-S® 3.3″ Single Stack in your hand today, and you'll want to shoot it. Put it in your holster, and you'll find that it's Noticeably Unnoticeable™.
SPECIFICATIONS
Finish Black
Type Semi-Automatic
Action Striker Fire Action
Caliber 45 Automatic Colt Pistol (ACP)
Barrel Length 3.3"
Capacity 5 + 1
Safety Grip and U.S.A Trigger
Grips Black
Sights Fiber Optic
Weight 21.5 oz
_________________
2A Industries, LLC
http://www.2aindustries.com
1299 156TH AVE NE, Suite 170, Bellevue WA, 98007 (Basement Level)
Tuesdays 5:30 PM - 8:30 PM
Thursdays 5:30 PM - 8:30 PM
email:
sales@2aindustries.com
phone: 425-503-ARMS / 2767
Like us on Facebook!
https://www.facebook.com/2Aindustries