First Blood for my Benjamin Marauder (PRod)
These two rats moved into the chicken run.
14.9 Grn .22 cal pellets. 660 FPS and 14.5 Foot Pounds of Energy (FPE) bait pile is 6 yards from shooting position, I set up a Harbor Fright Driveway alarm next to a bait pile of chopped up french fry's. The alarm is similar to the doorbell when you walk into a convenience store. The first rat, a female came out at 8:50 last night. Drop it on the spot. Then sound asleep 12:20 am. The "driveway alarm" goes off. I jump from bed and go check the bait pile with my sightmark Ghosthunter night vision. Sure enough another rat. Grab the gun turn on the economy grade scope mount night vision. Put the cross hairs right between the eyes and squeeze the trigger. DRT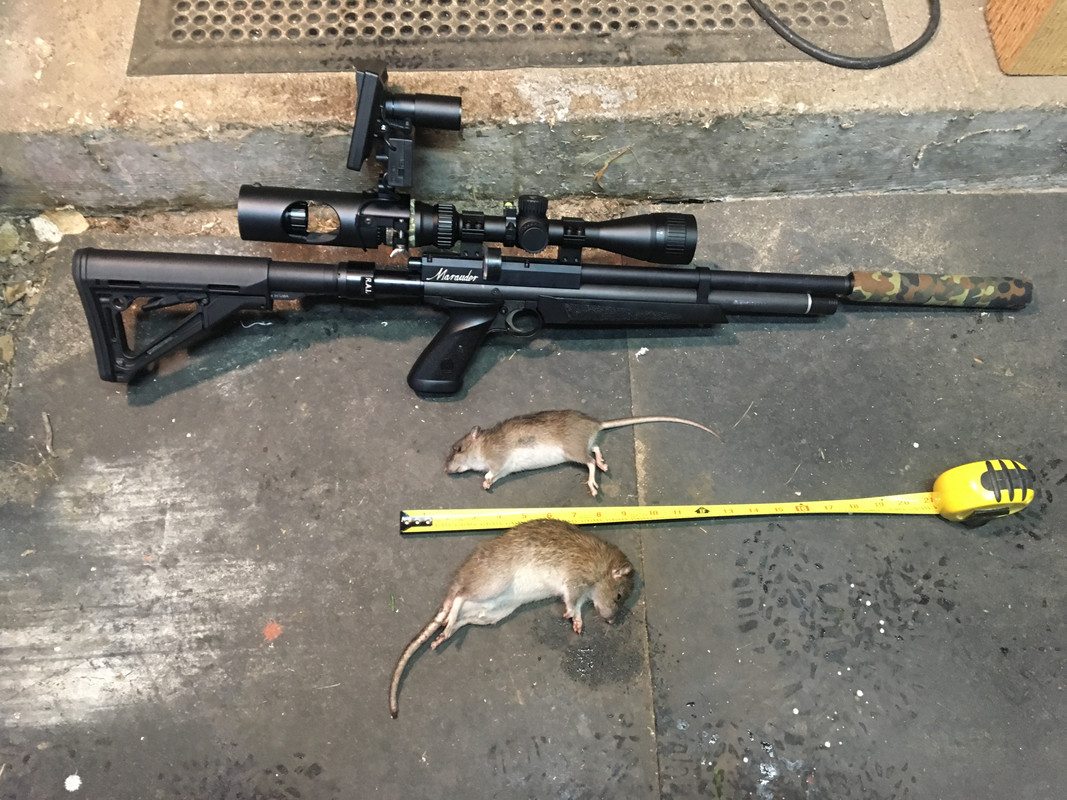 Shot placement
Spoiler: show
Last edited by
survivor
on Tue Sep 24, 2019 6:54 am, edited 2 times in total.