Custom work by :
South Ridge Arms & Refinishing
Here is one of My latest projects this is a first generation Delta Elite, It was bone stock never fired. My wife bought it for me as a birthday present.
so me being me and and potentially isolating myself from the purists , I decided to do some custom modifications and turn it into my everyday Carry gun and shooter. So here is what I did....
. Cut new dovetail's and installed Novak night sights
. Cut front cocking serrations
. Complete dehorn (carry bevel)
. Cut and blended Ed Brown grip safety
. Polished the feed ramp and barrel throat
. Tuned extractor and Ejector for reliability
. Installed a titanium firing pin and fit a over sized firing pin stop
. Installed a extended safety lever "single side"
. machine checkered 20 lPI on the front strap
. Bobtail and blended mainspring housing to frame
. Complete trigger tune using C&S internals set to 3 1/2 lb. with 0 creep
. Trigger modification to remove take up
. Bobbed the VZ operator II grips and inlet the medallions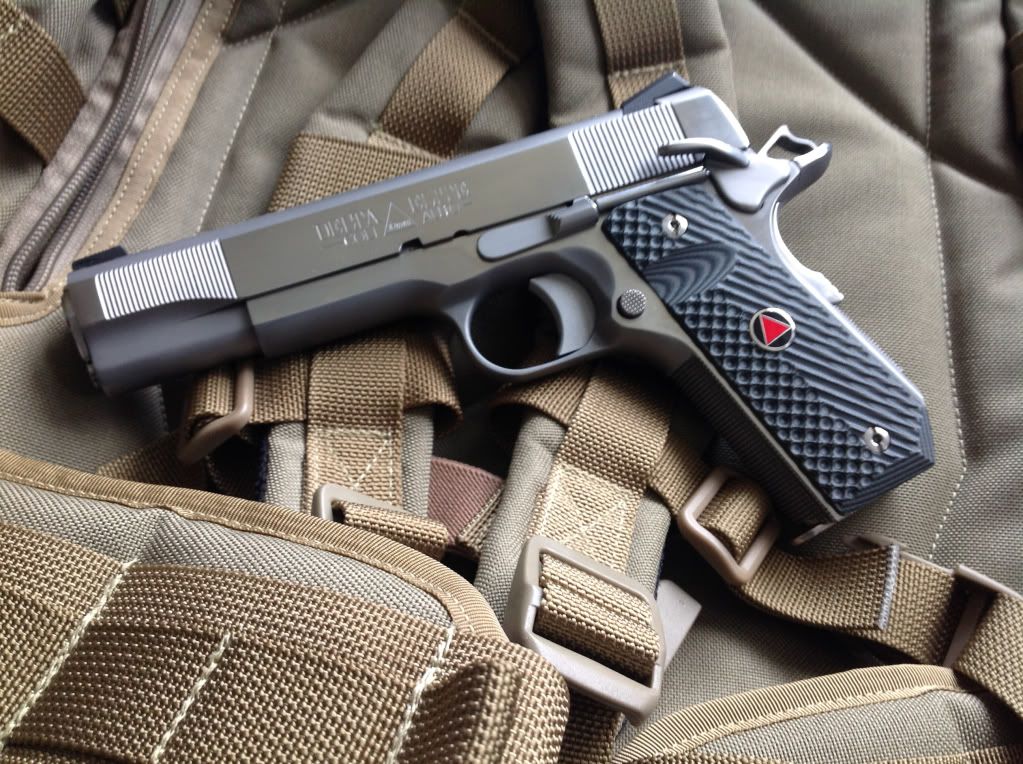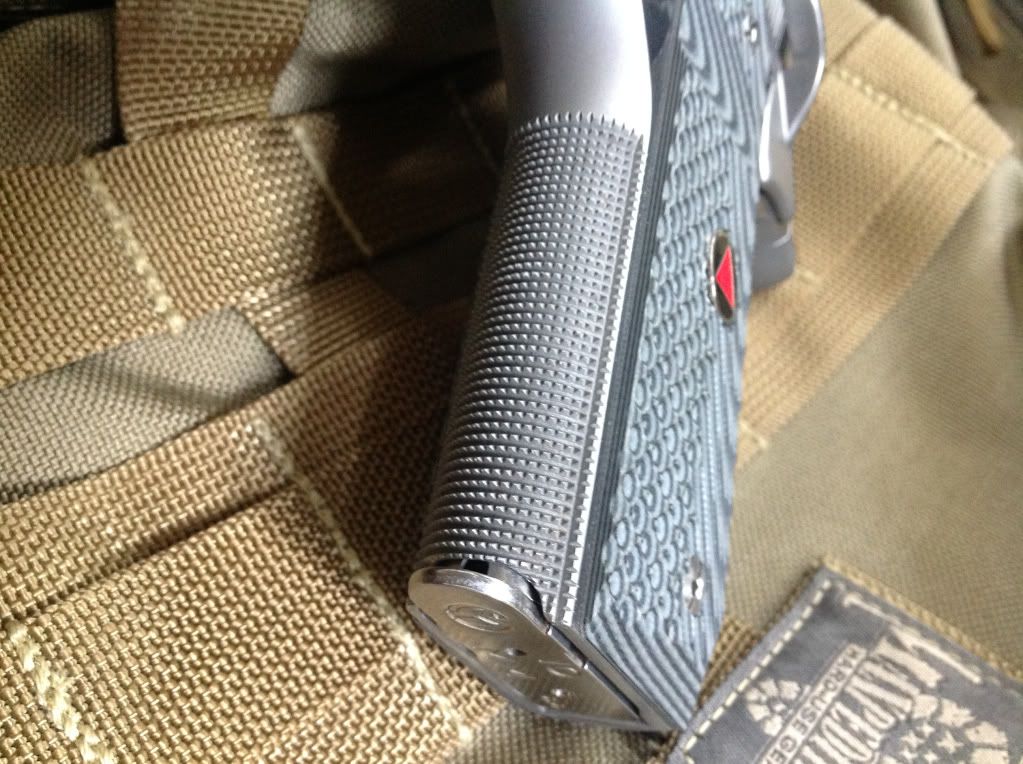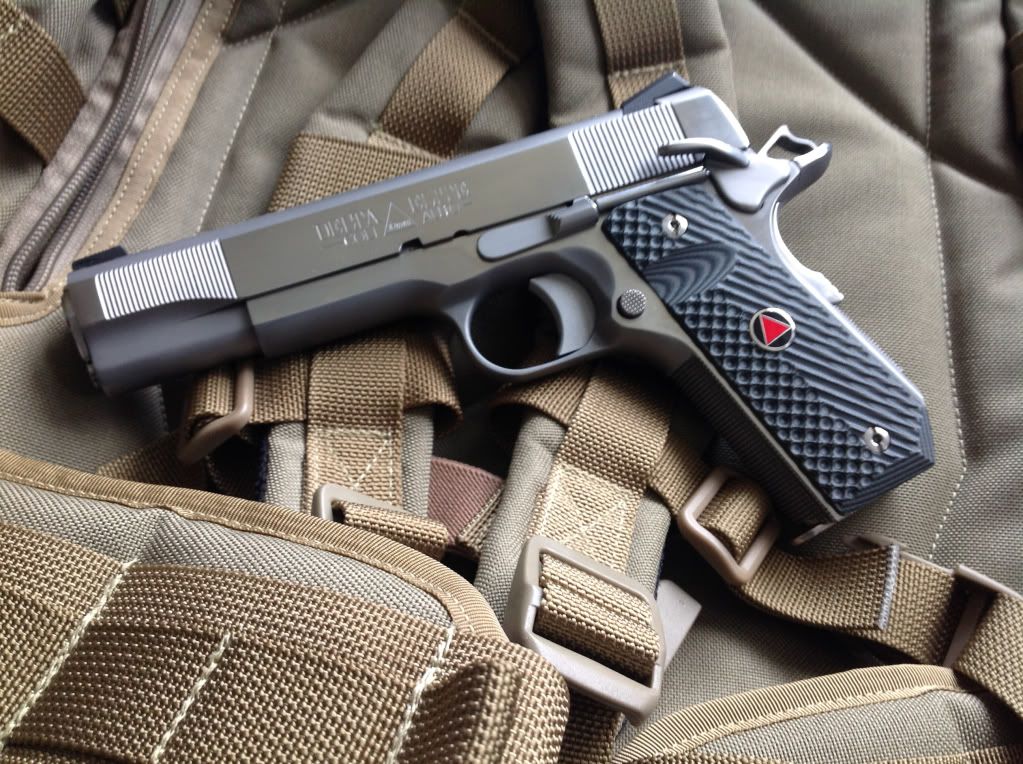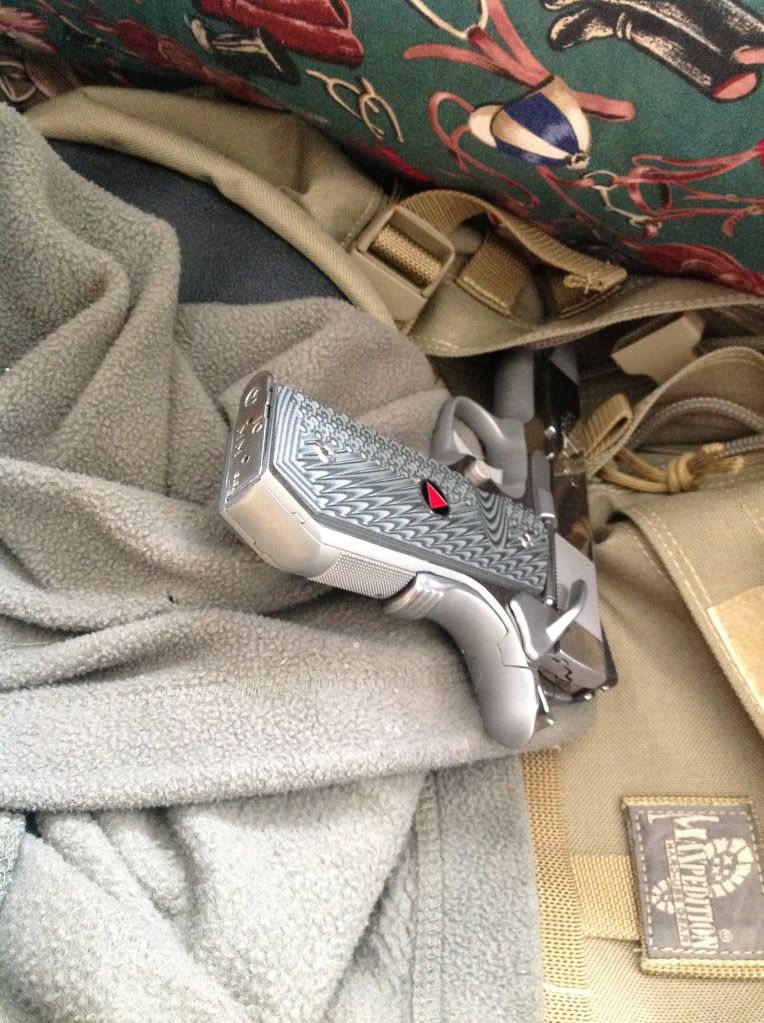 Last edited by
SouthRidge
on Mon Jun 18, 2012 1:50 am, edited 8 times in total.