Did a compression test on the model T cylinders, as I noticed it doesn't have much power when climbing hills. Although climbing hills is always an issue with a T, my truck is lugging down pretty bad. This is a classic symptom of low compression. A new engine will put out 50 Psi or so for each cylinder. Mine were at 25 psi.
The typical cause of poor compression on a T is leaky valves, due to carbon buildup. Sometimes it is the rings, but usually the valves. New valves are $8 each, and if you put in new valves, the way to go is stainless steel. They are stronger and don't carbon foul as easily.
Original Model T valves are two-piece, with a cast iron head and a steel shaft. New valves are one-piece stainless steel. Here is an example of a modern stainless steel replacement valve

A valve job requires grinding of the valves and seats, and in extreme cases, installation of an seat insert. The valves are easy to get to. Just pull the head, and then the side cover plate.
Here is the head on my truck. Held on with 14 head bolts.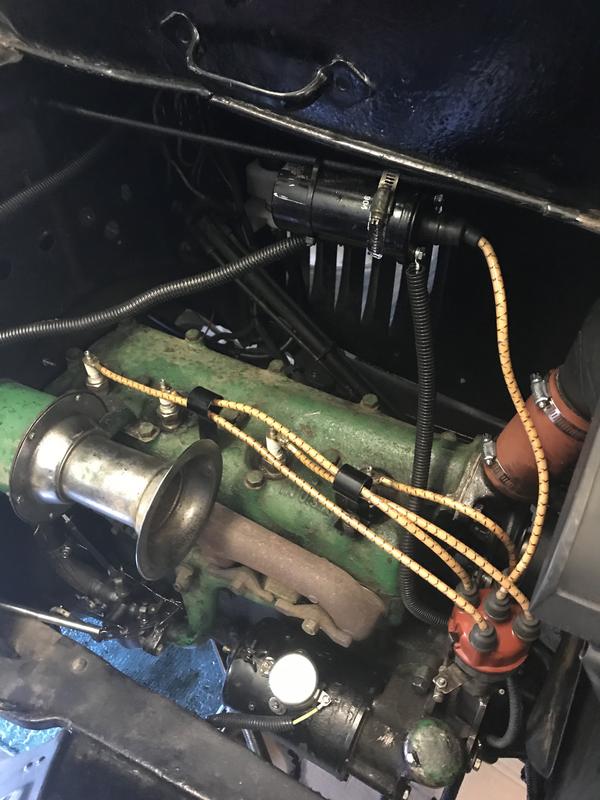 The side plate is held on with a couple of bolts, and is located behind the intake manifold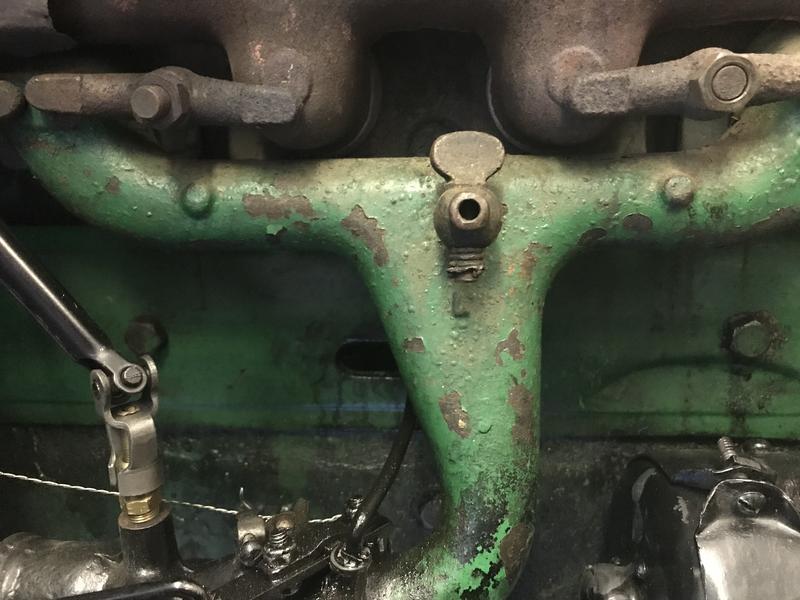 When you take the side plate and head off, you have access to the valves.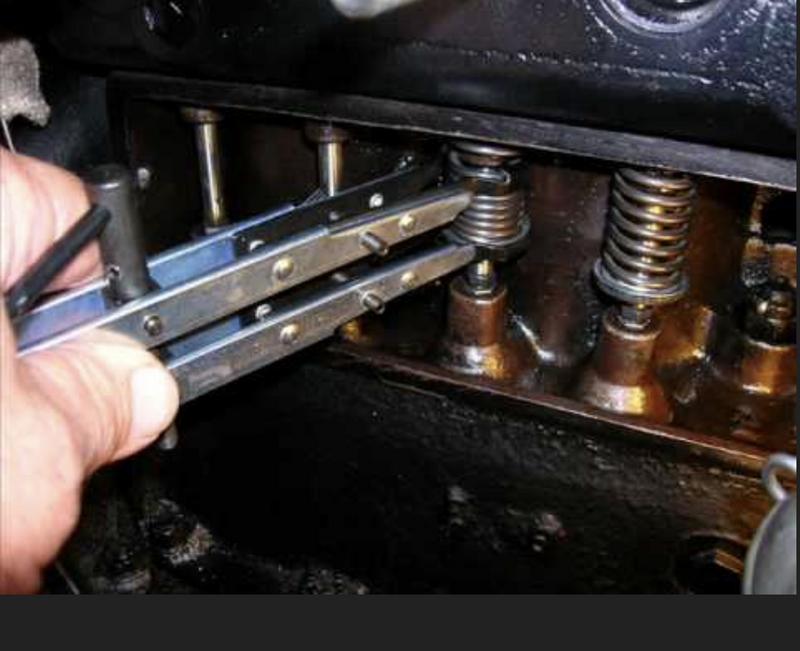 Next step is to inspect the valves and then order up the appropriate replacements. Hopefully my current valves haven't been ground too many times previously, and an oversized valve will work.
While I am at it, I will put on a high compression head. Original Model T heads run 3.8:1 compression. They were originally at 4:1 but were detuned to 3.8 because of the crappy gas available at that time. With new gas, I can run 6:1 heads and get a lot more power. And by a lot, I mean from 20 hp to 27 hp!
Here is the relationship between compression and power for a T: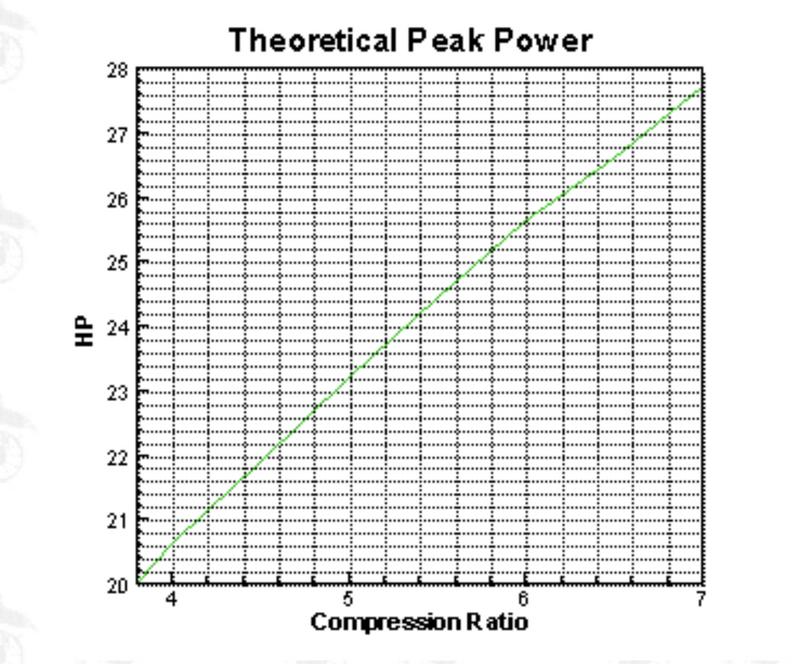 The 6:1 heads have a smaller combustion chamber, which provides the higher compression. They are also designed for better mixing of the gas/fuel mixture. Here is pic of a high compression heads (also called a "Z" head) and an original head: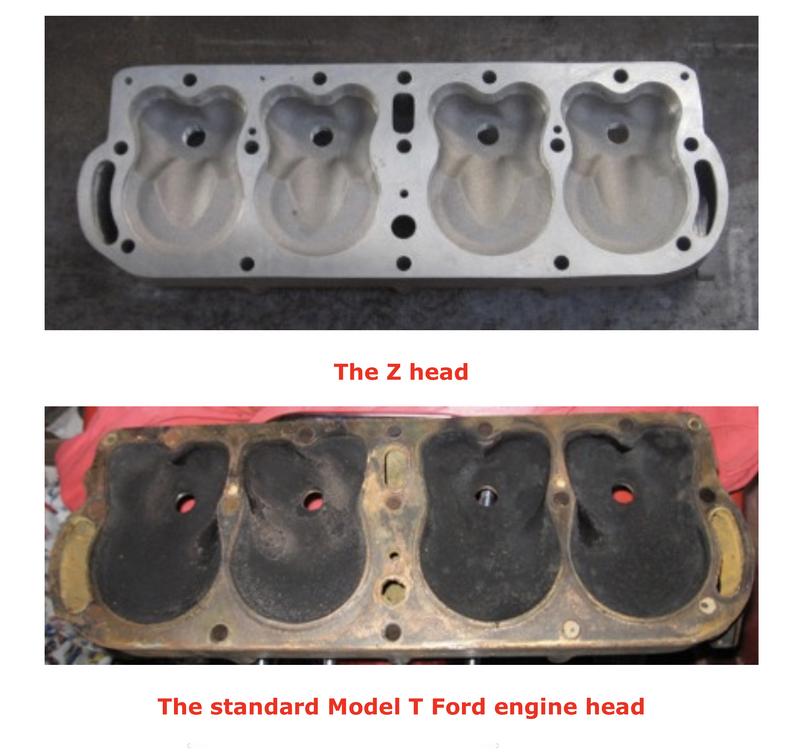 After the parts arrive, I will have to take the T up to my buddy's place to get the valves ground and the seats in the block machined.
One thing about a Model T hobby, there is always something to fix!