Running out of jobs until I get my radiator and gas tank. What I can do is fluid changes, which amount to engine, Warford transmission and differential. This is not too different from a modern car, except that a model T has no engine oil dipstick. Instead, it has these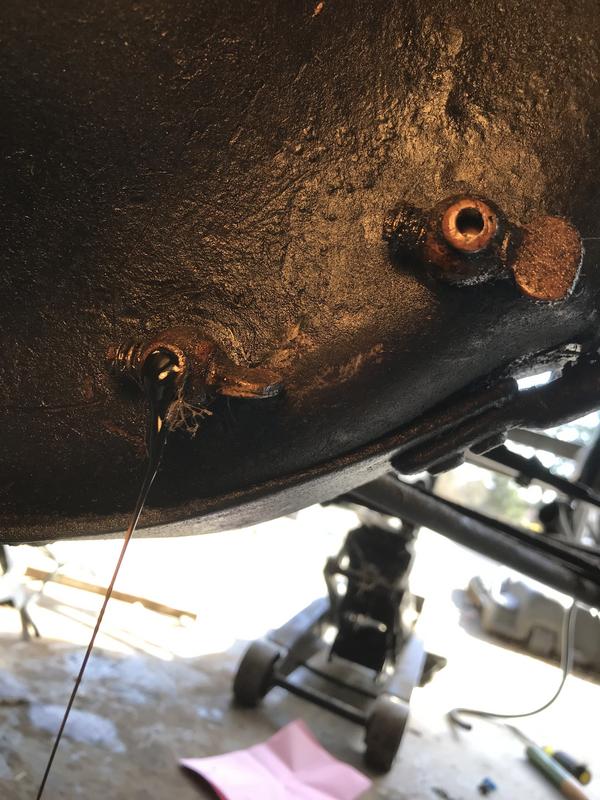 To get an accurate reading, you must make sure the petcocks are not plugged, so ramrod them with a coat hanger or something.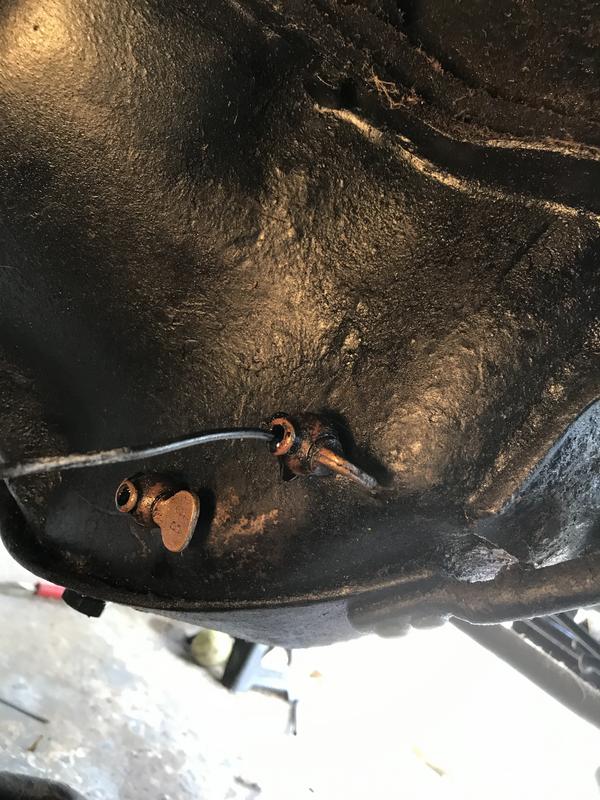 The idea here is to keep the oil level between these two petcocks. I checked the existing oil level, and as you can see above it dropped out of the lower, but not the upper petcock. Perfect. If it was overfilled it would drip out of the upper; underfilled and it would not drip out of the lower. Here is the drain plug. Nothing new here. Drain the old oil first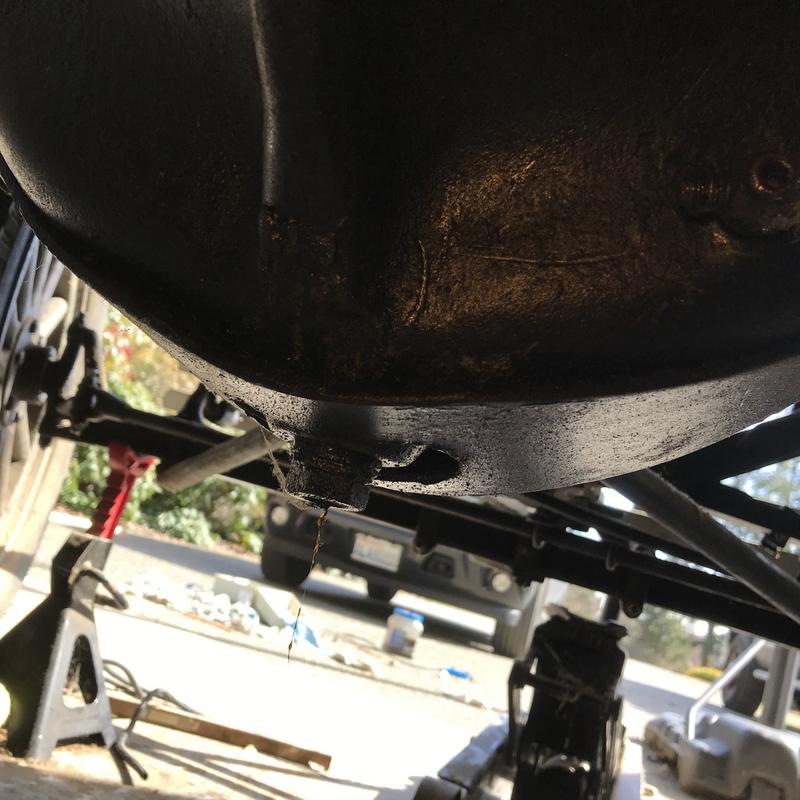 Then put in 4 quarts of 5W-30 here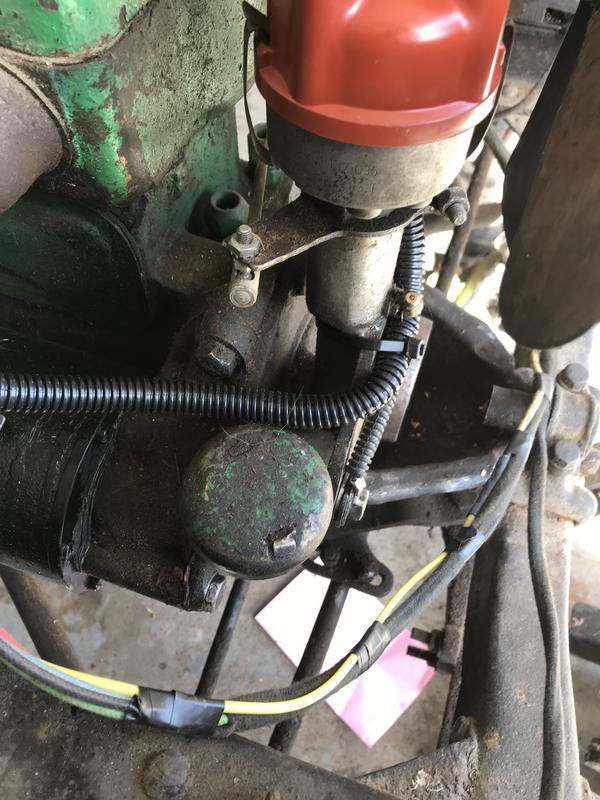 Then add oil slowly until it drips out of the top petcock.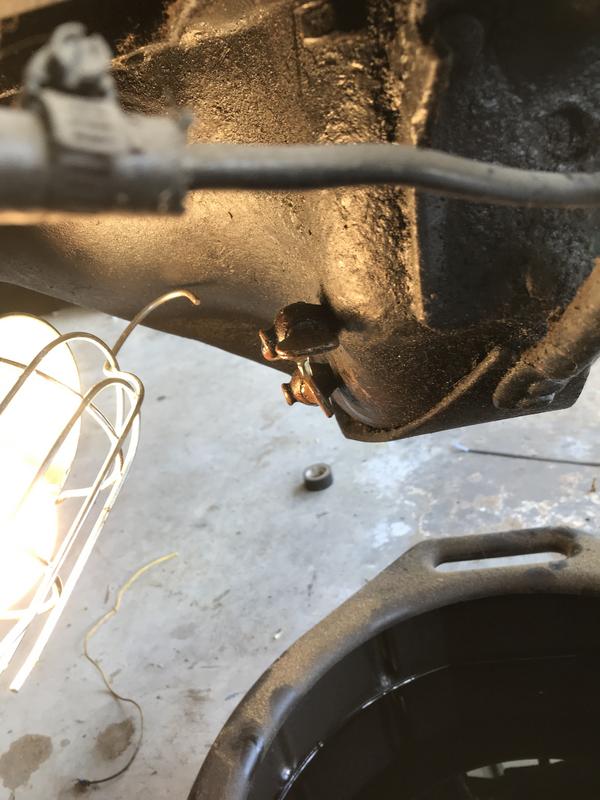 Next is the Warford transmission. A typical model T will not have a Warford. It is found mostly on the heavier duty Model TT trucks like this one. It gives you 6 speeds vs the 2-speed transmission in a standard Model T. Useful in hauling heavy loads up hills. Oil change here is like a differential. You check level using to top plug, like this
Also full of oil, like the engine. Thank you Dad! You took good care of the old girl for me!! Some day your grandson will be taking care of her
Drain using the plug at the bottom of the transmission case, and fill with 85W-140 using the top plug again. All done.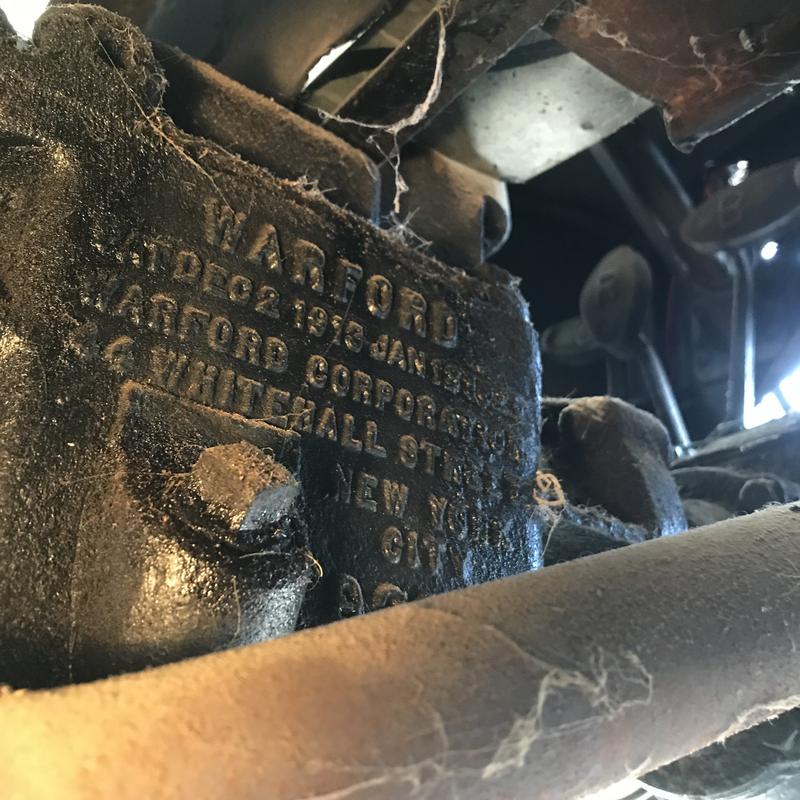 Last is the differential. The Model TT has a stronger worm drive differential, unlike the crown gear setup in the cars. This takes 600W gear oil. Thick stuff when fresh, but super thick when dirty. And blacker than Nancy Pelosi's heart. It didn't really drain. It more like pooped out.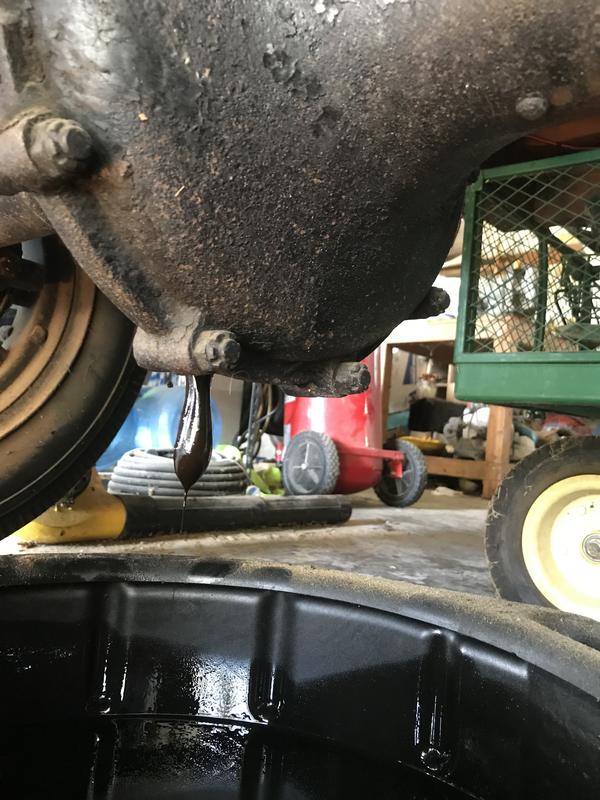 Here is the new stuff
Chassis lubrication next time