A co worker knows I like old rusty things. So he brought this in for me.
A Coleman M-1950, made in 1951. I'm not sure if this was a military issued stove. But I know a lot of them were.
Now I don't get to carried away when I rebuild stuff. I like to say I don't restore. I just preserve.
This is how I got it.
.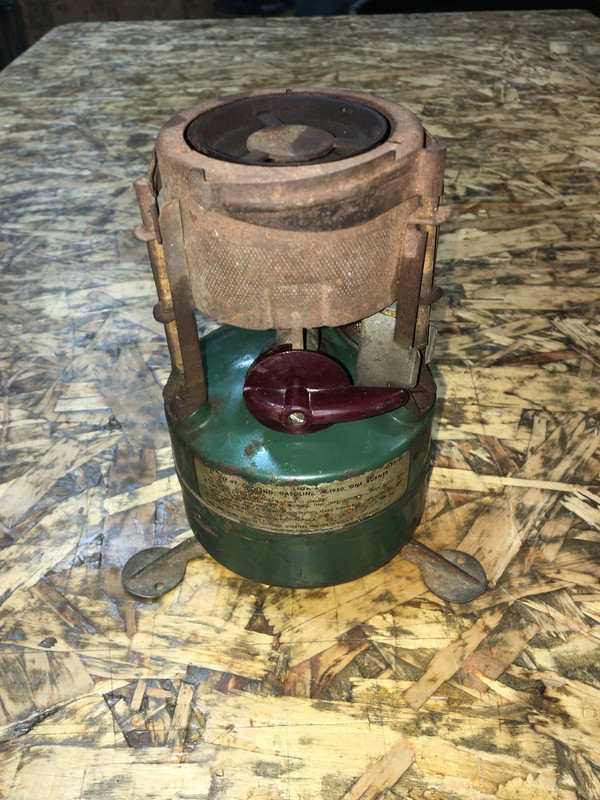 So this stove is 68 years old. The seals were nearly rock hard. Here is a shot of me picking out one of the pump seals.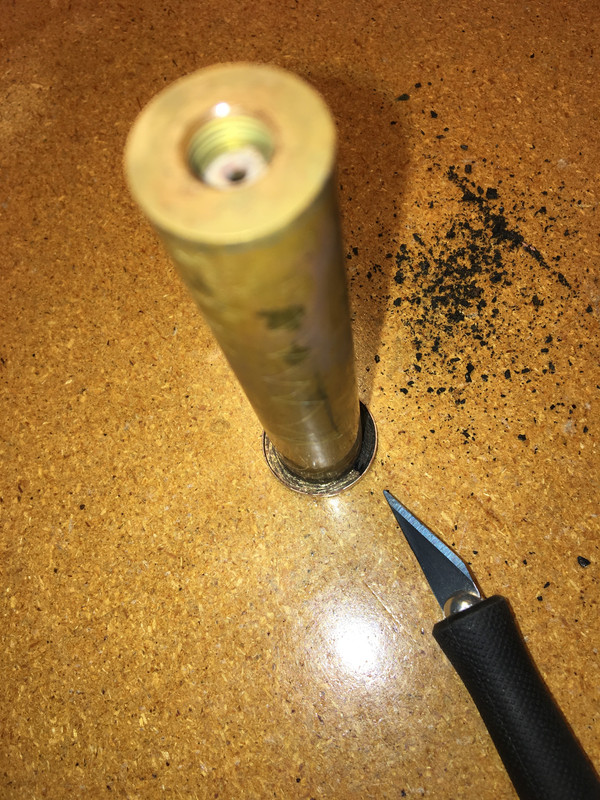 Fortunately the whole thing came apart very easily. I actually don't think it had ever been used.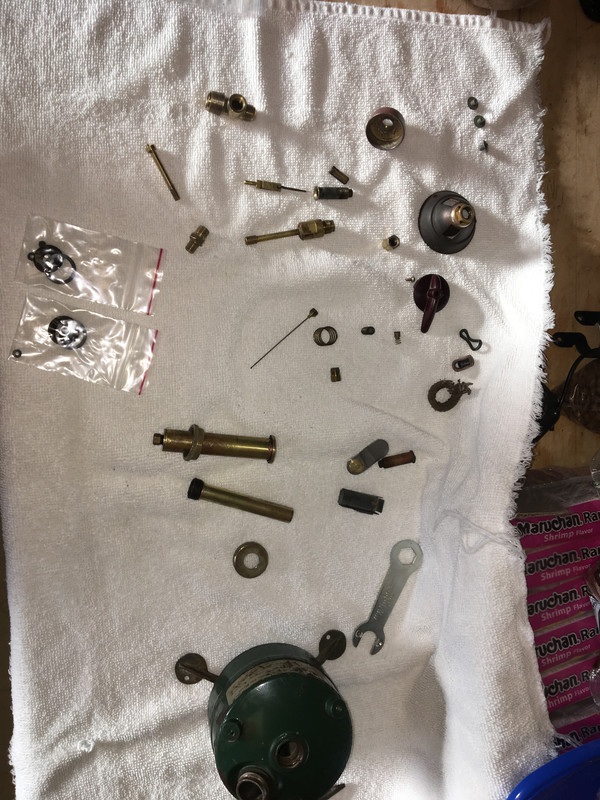 I was able to get a new seal kit for $5.00 from oldcolemanparts.com. Actually I got two kits because there is storage in the pump tube for replacement parts. In the photo the seals above the tooth pick are the original spare seals.
[/url]
Pump assy where spares will go.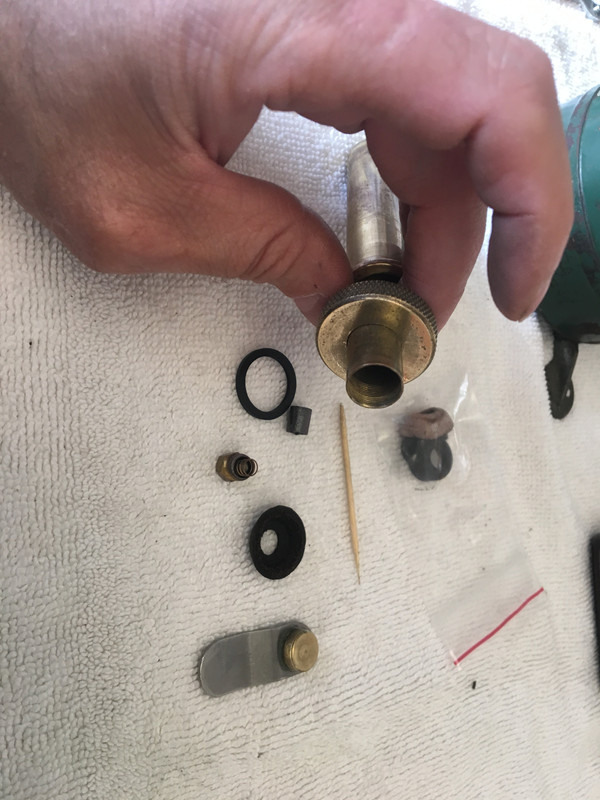 Also a little holder for a spare atomizer. The original one going back in its spot.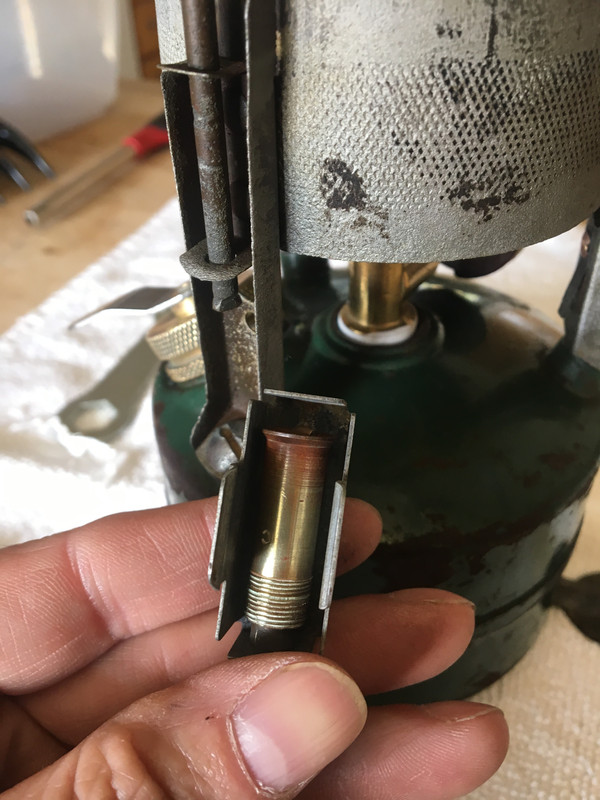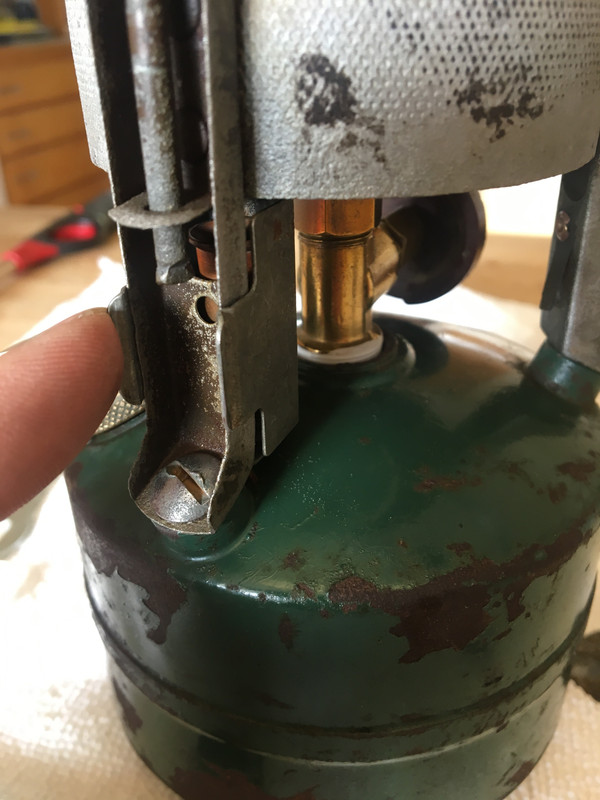 Now it's back together. Will it blow up?! ........The pre heat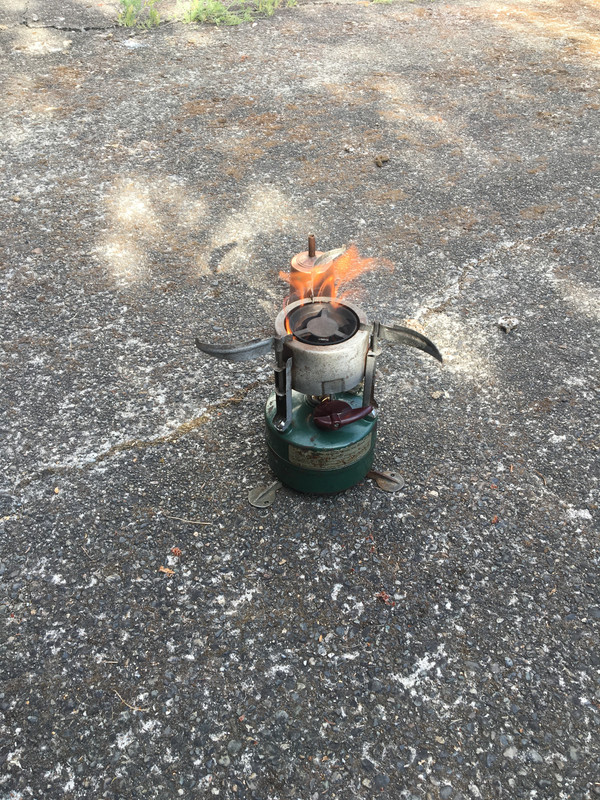 Success! Had to go down into my basement so you could see the flame.