I knew fitting the radiator wasn't going to be really easy and I wanted to make sure I had enough radiator. So I got this "drag race" unit and a big spal fan.
And I let my inner redneck out a little bit and made a fan Mount out of diamond plate aluminum.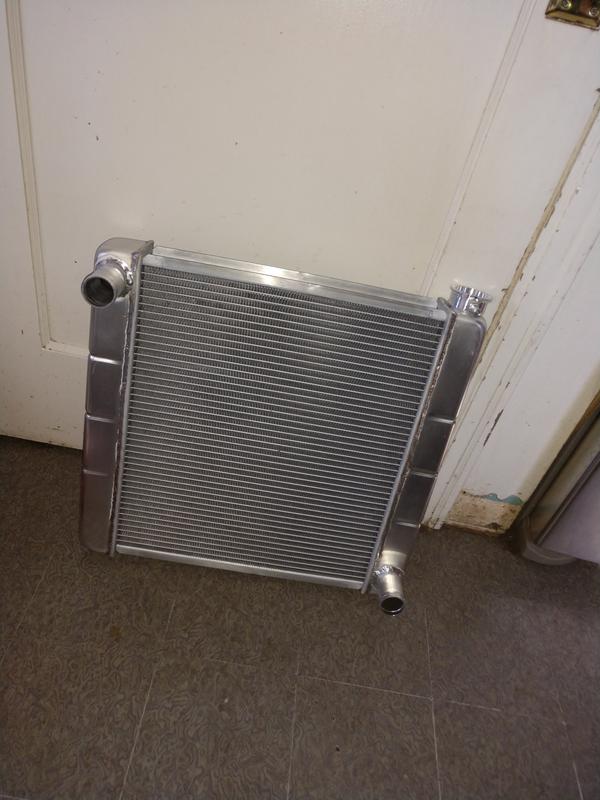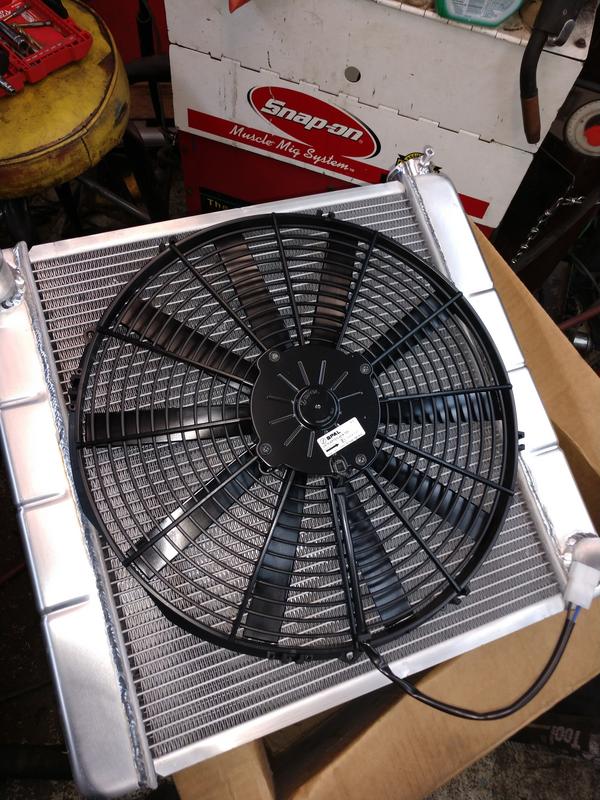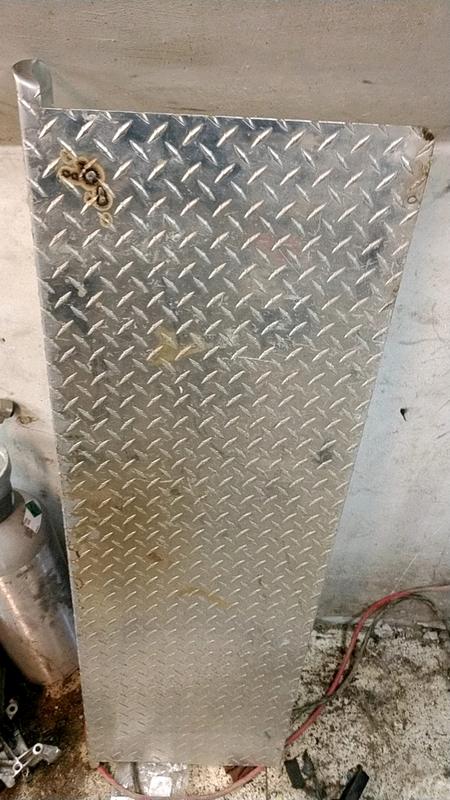 Yes that's part of an old tailgate cover.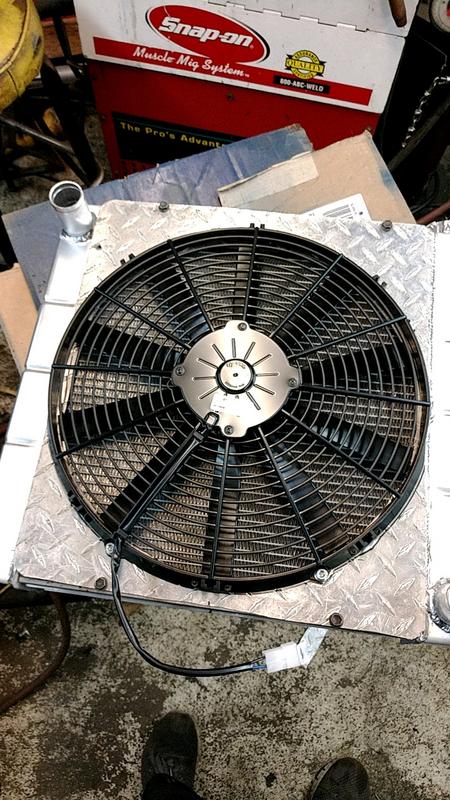 now there just wasn't enough room to put that thing in there so I did something I didn't really want to do and cut her face off.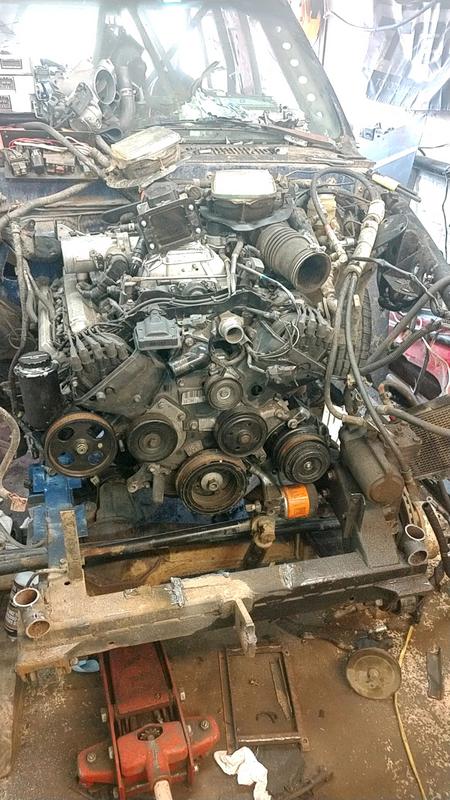 but that let me set the radiator in such a way that I could actually have fairly normal radiator hoses fitted. I also went ahead and got a radiator bung adapter for an electric fan controller too.
I kind of went round and round in my head about what I wanted to do for fuel but when I saw the sc400 stock tank I thought that it looked like it'd be awfully damn close to fitting in the space where the propane tanks used to live. Turns out I was not wrong
now this tank has the feeds come out of the bottom and the return comes out of the bottom and the vapor line comes out of the bottom and with the location of the propane tanks previously they're up there high and tight and pretty well protected so I figured this was as good a way as any to get the fuel out of the tank into the engine. Lexus used kind of a weird pressure fitting setup on this thing but it wasn't anything that I couldn't get around.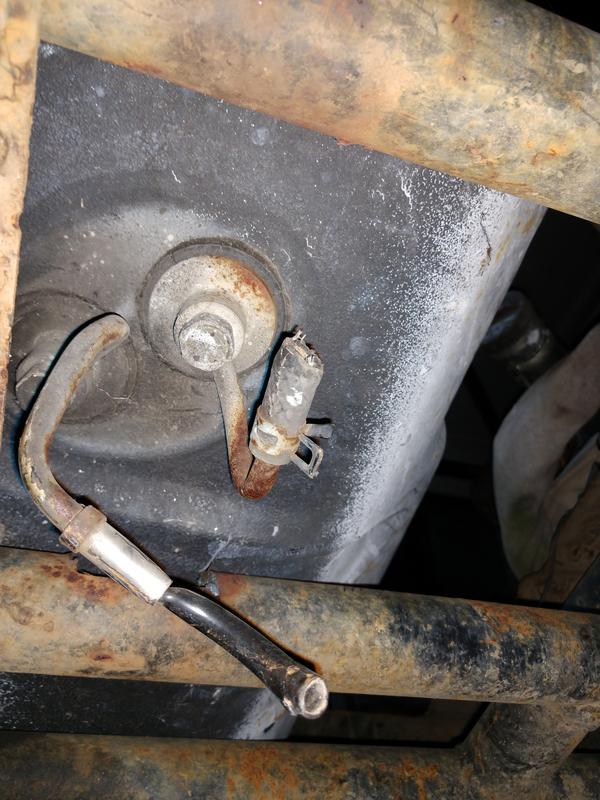 So I bought a metric flare to AN adapter, a bunch of an 6 hose fittings a fuel filter etc etc.
Ran the hose and stuff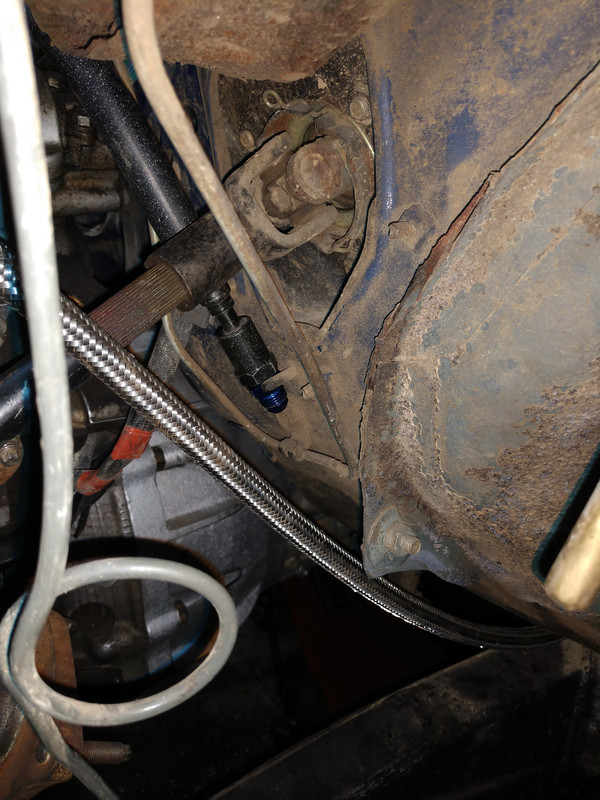 Mounted the tank and filler
now Bodhi had already taken a lot of stuff out of the wire harness on this because he wasn't running factory EFI he was running propane what uses a lot less stuff.
so I had to dig into the harness it was there and start finding ways to power all this additional shit for the EFI on this V8. it's not actually all that big a deal the way this harnesses made lends itself really well to swapping into other chassis'.
But there was some definite WTF moments.
But after a few nights if it'll fucking around with wiring realizing to mistakes I made because I was tired and then correcting them....
https://i.imgur.com/qdU61vC.gifv
bear in mind this engine has been sitting for 10 or 12 years without running the gas tank set outside for the last five or six years.