Arisaka wrote:
delliottg wrote:
What bands?
These bands. I each for Reverse, Low and Brake. They look like brake shoes except they clamp down on the outside of the drum, vs expanding into the inside of a drum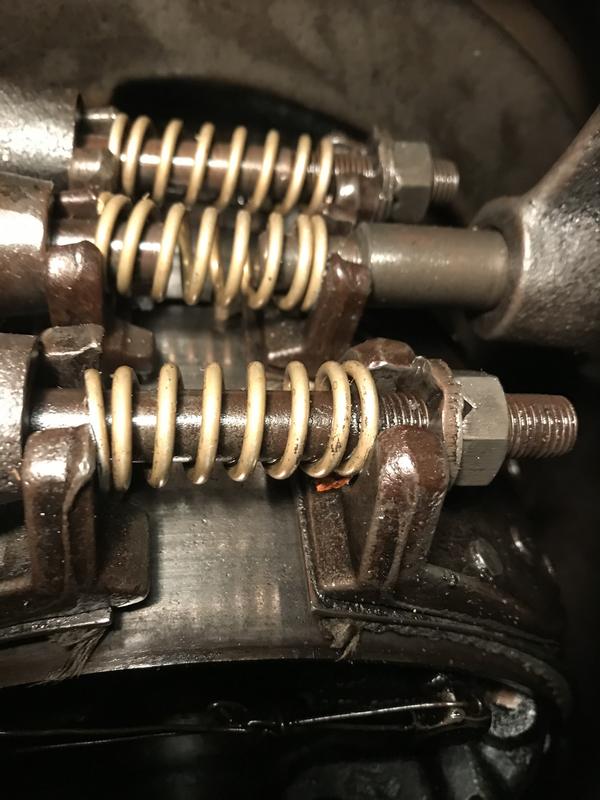 Oh, I think I see. Reminds me a bit of a 63 Ford Econoline I had as my first "car". The shifter on the 4 in a tree (yep, 4) broke, so I couldn't get it into reverse after I'd jury rigged the shifter to work in the four forward gears (piece of garden hose & several hose clamps). So, I learned to park where I didn't need to back up, and if I did, I'd rigged a coat hanger through the front grill that'd allow me to pull the shifter forward into reverse gear (fondly nicknamed "Manuel Rivera by my girlfriend"), then when I was done reversing, I'd have to use a giant 2' long screw driver to push the shifter back into neutral. Pretty much sucked, but the part to fix the shifter was no longer made, and even when it was, was only available in Canada, where the van was originally from. I still talk to her occasionally 45 years later, and we still laugh about Manuel Rivera.
I learned a LOT owning that van.