Wife wanted a greenhouse where she could grow year around. Something durable. Like a 20-year life.
First step was to determine the footprint. I have an existing 16 x 16 slab next to the garage, so that was one limitation. The other is a 200 sq foot limit on out-buildings before you need a permit. Finally, my wife had to tell me how much room she needed. With all that, I ended up with a 12' x 16' footprint
Next step was the make/buy decision. Quality 12 x 16 greenhouses run around $8K, without heat or ventilation. You add that in, and you are at right around $10K. I figured I could build one for less than that.
When building a greenhouse, the first decision is frame material. Choices are Aluminum extrusions, pipe and wood. Pipe is used for half-cylinder shaped structures. I didn't want that. Between aluminum and wood, wood was cheaper. Pressure treated or cedar were the candidates.
I came across some plans for a 12' x 16' shed, that looks like this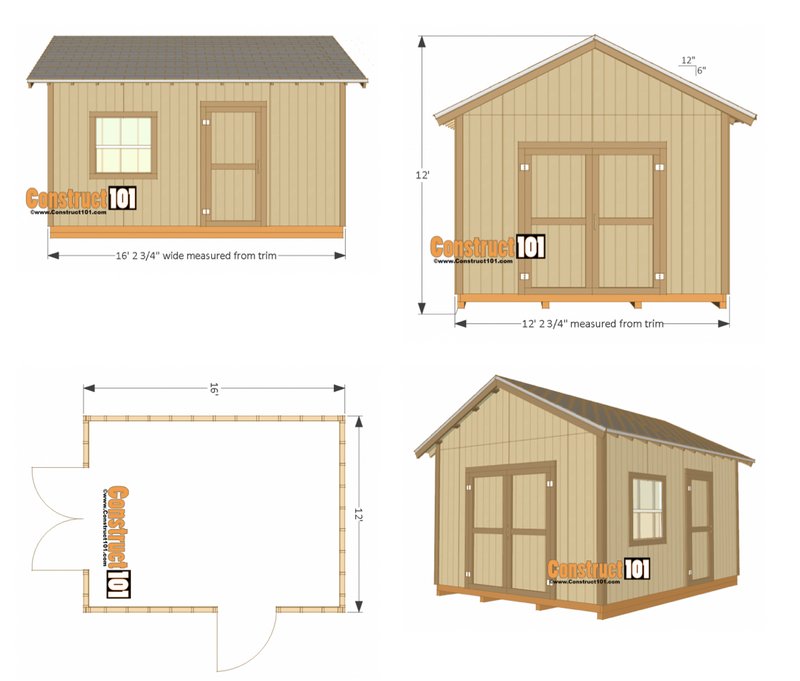 The plans were dimensioned, which was nice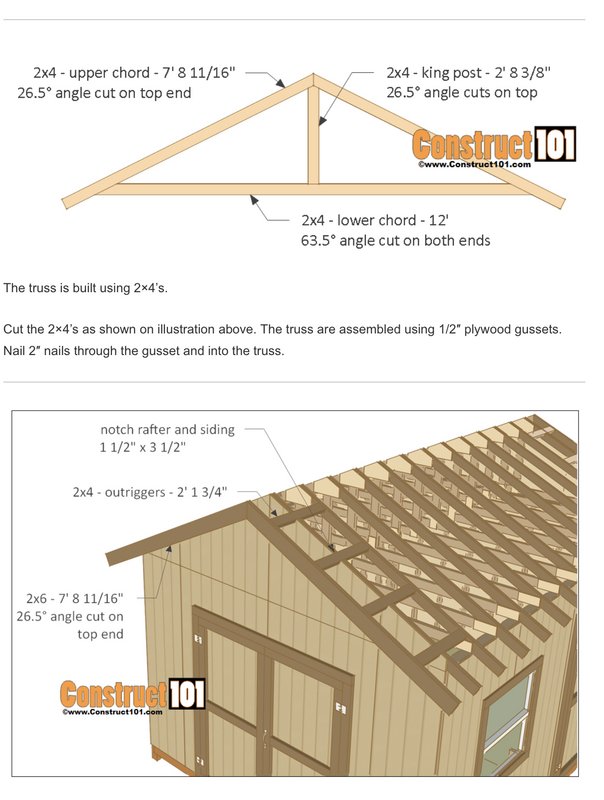 Having the framing figured out, I needed to choose the type of walls. Double-wall glass is pretty heavy, but a good insulator. Poly film only lasts for a couple of years, and is a poor insulator. Polycarbonate is a popular choice. Light and a decent insulator. I chose the 8 mm double-wall type, that looks like this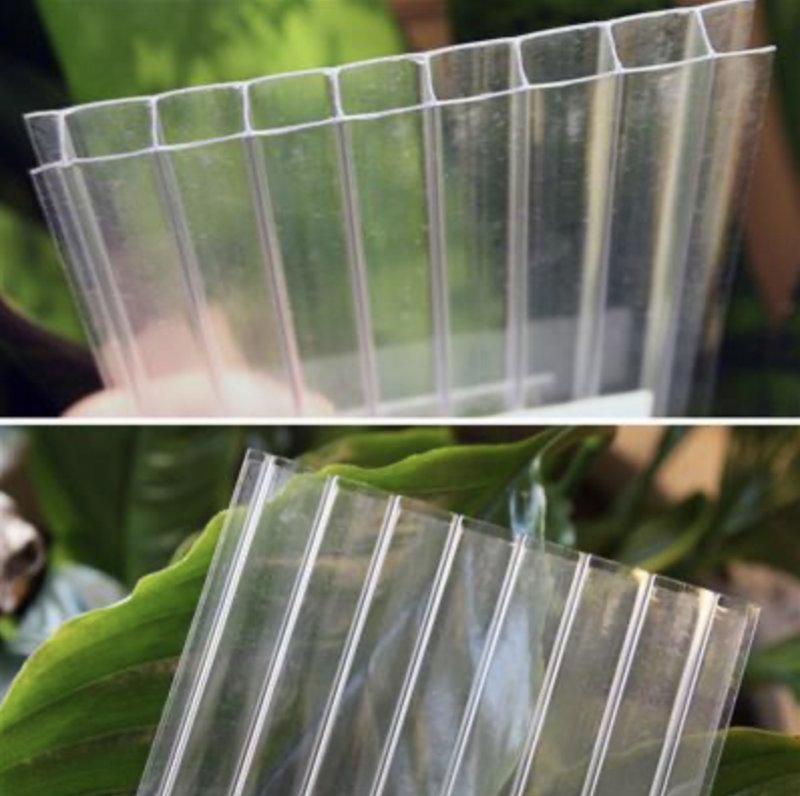 With the structure being 12' x 16', with a 6/12 pitch, and using 8 mm polycarbonate, I can calculate my heating and cooling requirements
First step is to calculate the surface area of the greenhouse. There are online tools to do this. Here is the data for my greenhouse.
Knowing the surface area, I can calculate the heat requirements. I used the tool located here
https://www.acfgreenhouses.com/greenhou ... lator.aspx
Here is my data
So I needed 21,000 btu heater. I found a natural gas heater that put out 24,000 btu. I checked with the gas company and verified my meter had sufficient capacity to handle another 30,000 btu added to the existing btu consumption.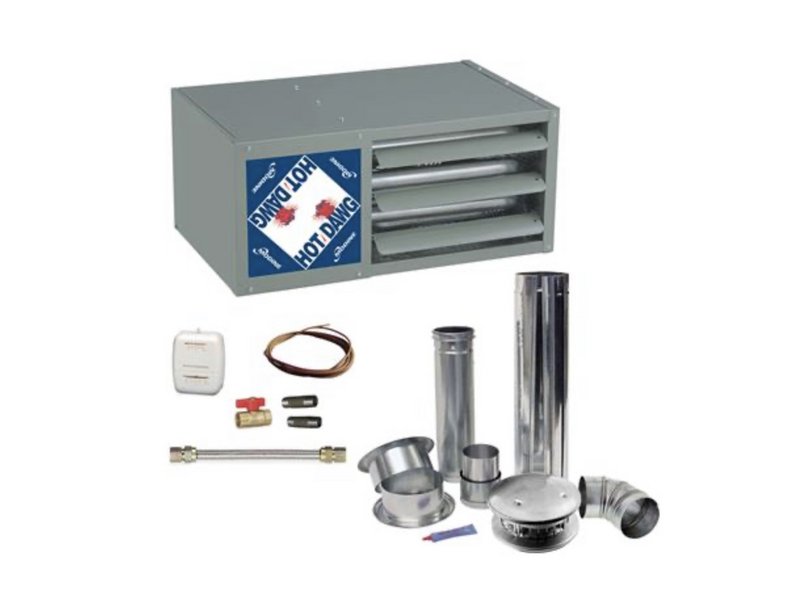 Next step is to determine ventilation requirements, which is based on the volume of the greenhouse. The guideline is to be able to exchange the air volume every minute. Here is my data

To get 1800 cfm, I chose two 12" exhaust fans. For Inlet air, I chose two 16" powered vents. They look like this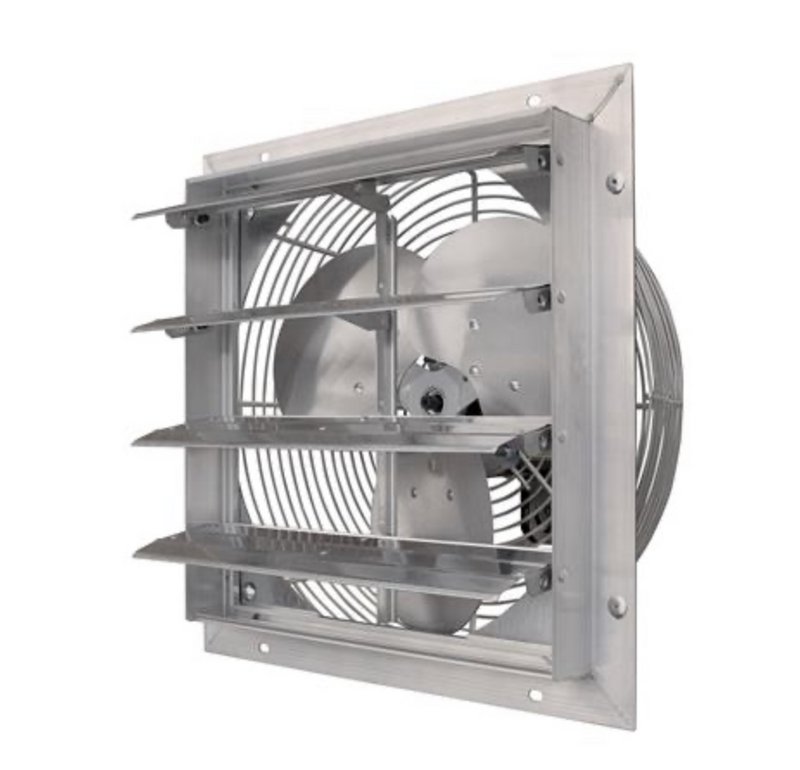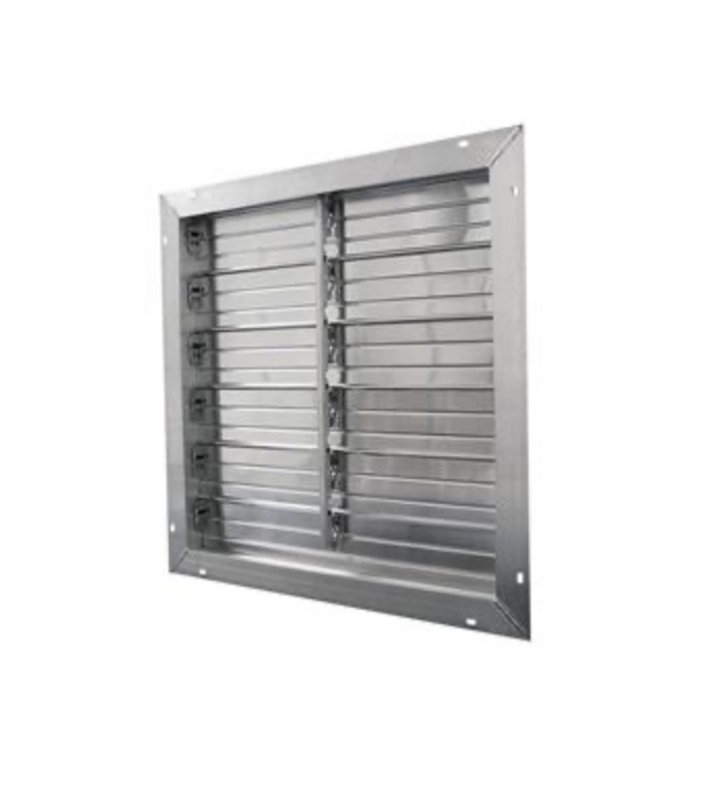 Finally I got thermostats that will turn the fans on, and open the vents, automatically.
Knowing the fan and vent sizes, I can update the framing design to provide rough openings.
For a door I got a free sliding glass door off craigslist, and updated the framing to accommodate the rough opening and a header. Finally I scored a free kitchen counter and stainless steel sink with faucet from OfferUp. This will be the new potting bench. Water will be via a garden hose most of the year. In the winter I will have water stored in a 55 gal drum inside the greenhouse, with a hand pump.
Yesterday I laid down the sill plate and drilled for 1/2" expansion bolts. Today I ordered the greenhouse equipment and polycarbonate panels. Tomorrow I need to place my lumber order.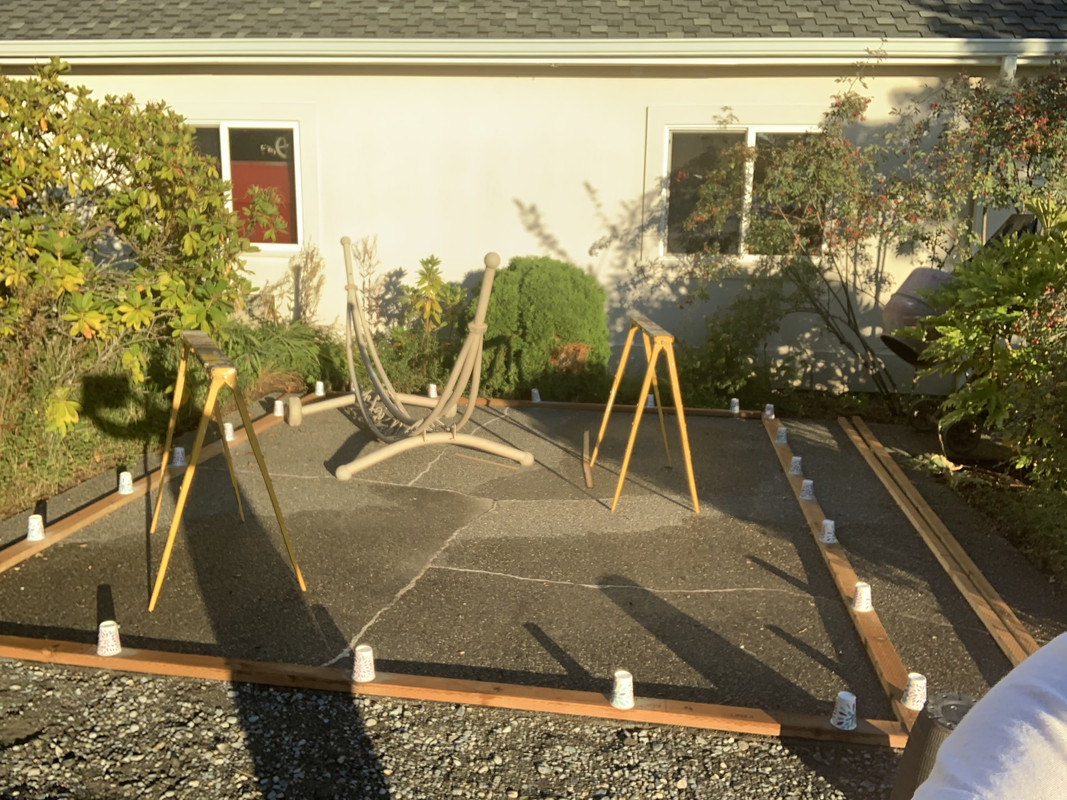 All my materials are 2 weeks out. I will update this as the framing goes up, and the equipment is installed.