AND THE WINNERS ARE...

Through the generous donations of members and businesses that support WaGuns.org we have been able to a complete a really nice AR-15 assembled from donated parts! For a $5 entry you could win this rifle built with well over $1000 in parts! Remember you're not only entering for the chance to win a prize, you're also helping to support WaGuns.org with your donations!
How to enter:
Each raffle entry costs $5. You can enter by clicking on the big yellow raffle ticket above. Enter as many times as you like in multiples of $5 and
post a reply in the raffle thread with "In" and the # of entries you purchased.
The more entries you purchase, the better your chance of winning! Also, members who have never donated to WaGuns before will gain "Site Supporter" status!
Drawing date & process
The contest will run through Independence Day
and will end on July 6th, when we will randomize the list of entrants 7 times. The top names on the list will be our winners! The first place winner will have first choice of prize, then second winner and so on until the prize pool is exhausted. As usual I'll let the Admins handle the drawing process so that I remain impartial.
Rules & fine print
-The winner will need to complete the transfer at either Black Hammer Arms in Tacoma, who has generously donated a free transfer.
-The winner may opt to use a different FFL but they will be responsible for paying any associated transfer and/or shipping fees
-The winner needs to pay $1 for the firearm to the FFL. You are entering a raffle to win a chance to buy the WaGuns AR-15 for $1.
-This contest is open to all WaGuns members, including moderators and administrators.
-In the event that the winner is not located in WA, the winner will be responsible for paying any shipping fees to have the rifle sent to their preferred local FFL.
-We may modify this post to add more prizes, clarify or modify the rules, or extend the time if warranted.
Claimed by funugy
Grand Prize: The WaGuns AR
-- Generously donated by the WaGuns membership
Claimed by NotAMerc
Second Prize 2lbs of Centerfire Roast WaGuns coffee
-- Generously donated by milowebailey!
Claimed by mmalleck
Third prize a gorgeous one of a kind handmade knife
-- Generously donated by usrifle!
Claimed by hillyard & Barfly Jr
Fourth & Fifth prize Roll of 20 2nd amendment copper 1oz coins
-- Generously donated by Col_Temp
Claimed by Chains
Sixth prize Shooting rests matched pair
-- Generously donated by Col_Temp
Claimed by Frank James
Seventh prize 109 Rounds 762x54R Surplus Ball (2 packs of 12 each 46gr training, 3 packs of very hard to find 182gr, 2 packs of 146gr Ball)
-- Generously donated by Col_Temp
Claimed by Spokepoker
Eighth prize 100 rounds Chemnitzer Sportwaffen 762x51 146gr FMJ (5 boxes of 20)
-- Generously donated by Col_Temp
Claimed by Alpine
Ninth prize is a $100 gift certificate for El Gaucho and Aqua by El Gaucho restaurants
-- Generously donated by 45acp
Claimed by tdow
Tenth prize is a complete lower with option for cerakoting
-- Generously donated by Dreadi @ Black Hammer Arms
Claimed by Jagerbummer35 & Oldkim
Eleventh and Twelfth prize is 2 custom printed t-shirts each
(details here:
https://waguns.org/viewtopic.php?f=13&t=95325
) -- Generously donated by Tincanbandit
Thirteenth prize is 24 chemlight glow sticks
-- Generously donated by Chip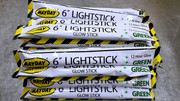 Also a big thank you to Hyperion Precision
http://hyperionprecision.com/
for donating the logo engraving on the lower! If you guys need NFA engraving, want to add text or graphics to your favorite firearm or mags, want custom pattern laser stippling on your polymer pistol frames, or for any other engraving work make sure to contact Hyperion Precision. Trevor does really great work, and is fast and professional! Contact him on his website or by emailing
contact@hyperionprecision.com
If you have any items you'd like to donate as runner up prizes please contact Sinus211 via PM
/memberlist.php?mode=viewprofile&u=1631