Processing a batch of 7mm Rem Magnum... The cases are big and belted, pretty tough to confuse them with any of my current other calibers.
Decapping along at a pretty good pace and CLINK... "Wut!?" Pulled the case out and looked at the stamp...
Looks alright to me. That's strange.
Time to look inside, but my skinniest scope at the time couldn't fit inside a 7mm case neck. Went onto the interwebs and found one that would so let's look inside.
It felt like it was going to look like this: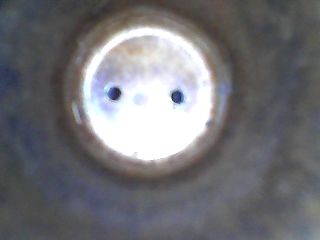 But instead, it looked like this: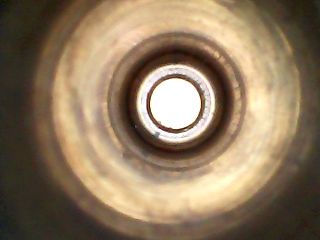 Couple more views with the lights changed a bit :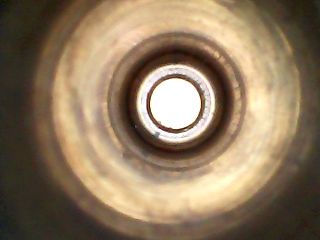 And to compare with another 7mm Rem Mag case's guts :
That's a pretty blue, isn't it?
I assumed that there was another case of some kind stuck inside there, like sometimes happen if a fellow mixes calibers during the cleaning... I have a Balrog who takes great delight in making improvements to my processes.
But there isn't a flashhole in whatever is down there, and .22 rimfire would rattle at least.
It is a fired 7mm Rem Mag case, so not likely to be a manufacturing defect. Gas check?
Any ideas?
_________________
The dreams in which I'm dying are the best I've ever had