And I kept thinking...
You know, TacticalAssault is right. I really should have some schwag in our photos of the trip.
It was a BITCH finding a tailor in Paris who'd tackle the project on short notice, and my god, do you have any idea how HEAVY that thing was? No way could I fit it in the elevator. I climbed up near the top, dropped a swing-line down through a rolling shackle and yarded this monster up... Took me almost two hours and I was winded.
The funny thing about it was how exciting the Paris police found it. I had the monstrous bundle about 300 feet up when the first flashing red and blue lights made their appearance. Those Frogs were shouting encouragement to me through their bullhorns, and with their encouragement got it the last 600 or so feet in about the same amount of time it took for the first 300 feet. er, 90 meters, since I was in France.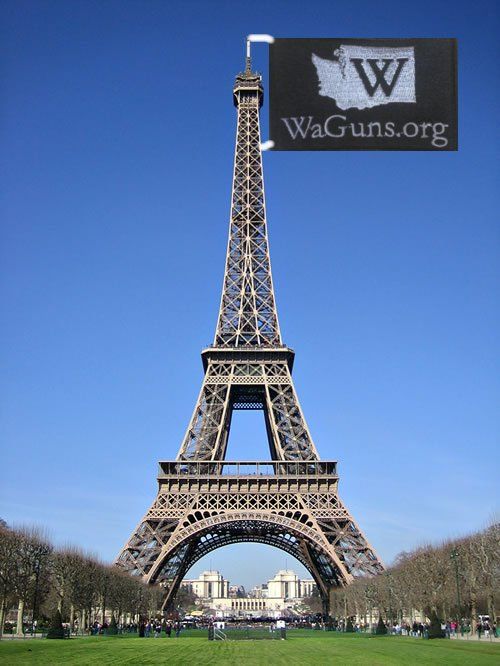 On the way back from Grand Paris, the Missus asked Jacques, our pilot, to swing into the OTHER Washington to have a chat with a few fellows.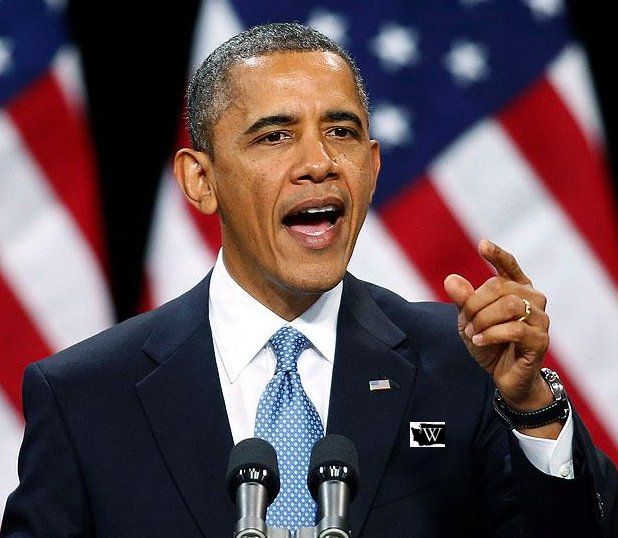 I was surprised as hell to see his WAGuns pin... But hey, maybe he had a change of heart about violating private property rights, the natural right to self defense, and such.
Or maybe he is just exercising his 1st Amendment rights, and I said "Amen to that brother."
Now after he got done with that little speech, I caught his attention and called him over for a little, well, I hate to drag it out in public like this, but I called him over for a little butt chewing.
I mean, what's all this crap about Liberty and Justice and Free Enterprise, and FREEDOM, Baby?!
"If you're going to start nipping away at an already tattered ol' document like the Constitution of the United States of America, and the slightly newer but even more chopped up Bill of RIGHTS, just get it done and over with and toss them ol' things in the burn barrel."
He looked contemplative. "Hmm" he says. "You really think that one little change is really going to hurt those two raggedy sheets?" he asked?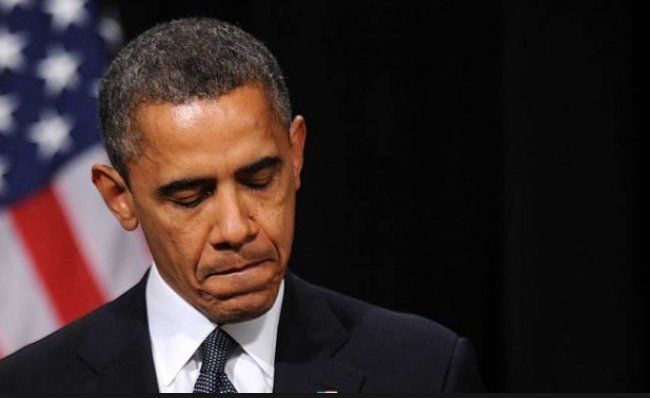 "Listen man, you've been hanging out with a bunch of folks who think less individual freedom is what the country needs, in opposition to a bit of that old fashioned self-reliance, self-responsibility, and common sense! It's about freedom as described by the Founding Fathers! If you don't believe me, just go back yourself and re-read the darned near sacred writings of them fellows who drafted the Declaration of Independence and the Constitution! Them boys seriously understood how centralized control, and a too-powerful central government can corrupt even the initially honest and good! Listen man, I don't think you meant to do the country wrong... You thought------"
Anyway, I'll tell you WAGuns brethren about the rest of that little chat that we had sometime if you want to hear it, but this is about the Schwag.
Did I get through to our country's president? I am not sure... But on the way over to his next speech, I saw the bumper sticker that Massive Design gave to us, and which we passed on to the president while we had his ear. Hey, I didn't put it on his limo, so don't blame me that it's a little crooked. I think the president himself put it on, and he might have been a bit teary-eyed about how close he'd come to gutting the Guarantor of the rest of the Constitution and Bill of Rights, yes, the Natural Right of self-defense as espoused by our Founding Fathers in the 2nd Amendment.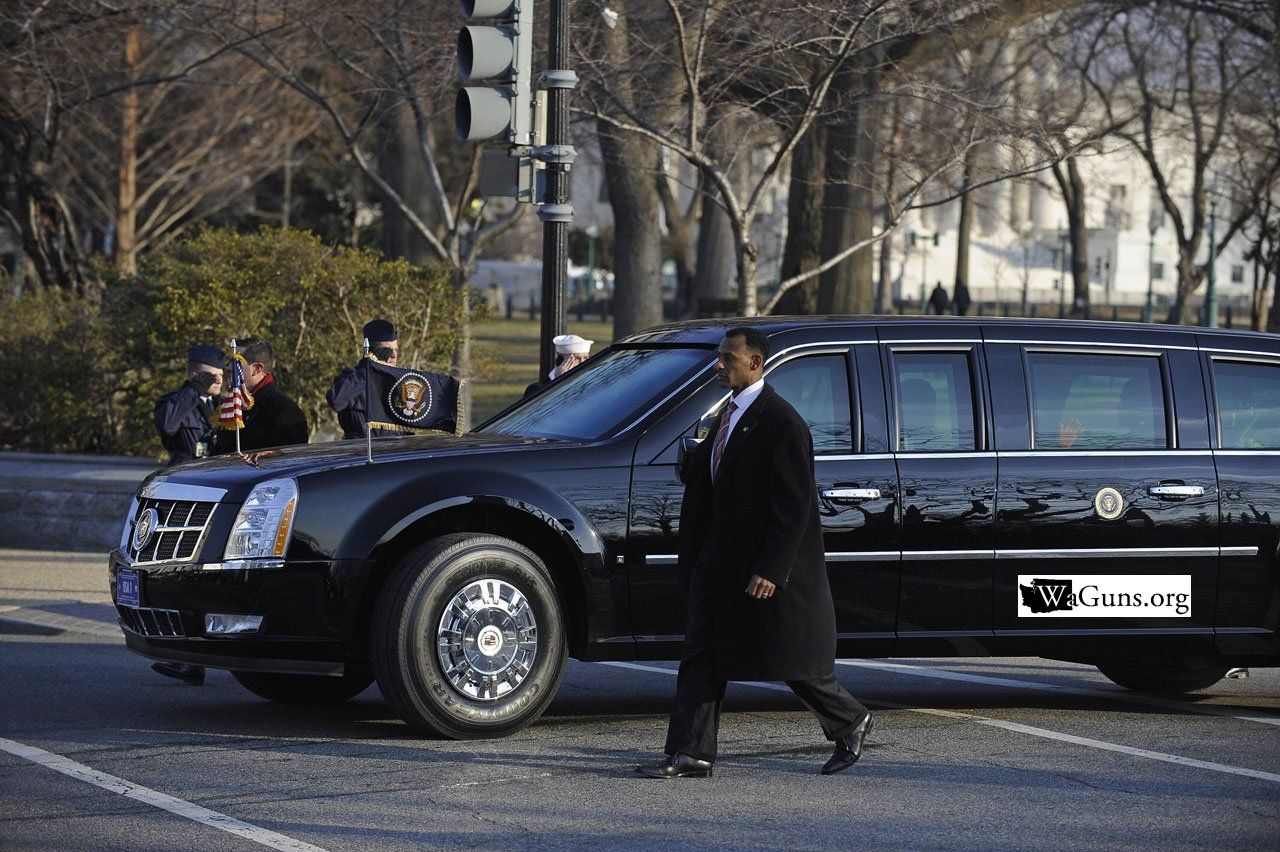 He had invited the Missus and I to come along as he really wanted to hear more- but he had a REALLY solid schedule. I smiled ... "We'll come along, but listen man, I need you to show me that you're really serious about understanding the meaning of the 2nd Amendment. I don't want to waste my time with someone who isn't going to pay attention to really simple truths, like the explanations about why expanded background checks and mag limits isn't going to stop someone hell-bent on mayhem from hurting lots of folks. You know what I'm saying?"
Well, he looked a little nervous, and asked me if he could borrow something I was wearing, just to show me how serious he was.
.
.
.
.
.
.
.
.
.
.
.
.
.
.
.
.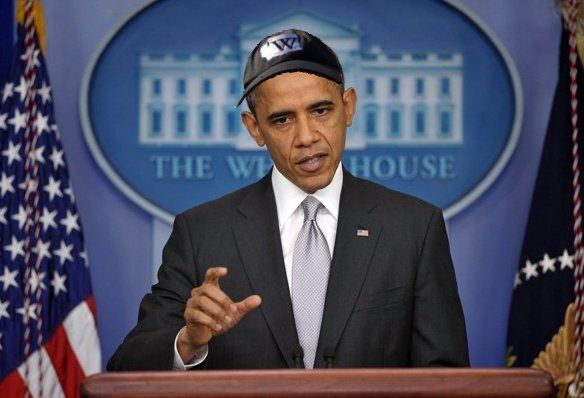 Hey brothers, I have to get to bed, as 4am comes quick. On that trip I saw a BUNCH more schwag. I'll tell you about it sometime.
_________________
"I like causing trouble, but only if I'm aware of it. To think I created a problem by accident was disappointing." Traut
"If you wanna be close to the big town you're gonna have to eat shit sammiches a lot." Dan360
"The greatest challenge that I faced was peeling back the layers of my own bias"
"There are violent crazy murderous people in our society! We need to give up all of our means of self-protection IMMEDIATELY!"