Big day today. Finished up the hydraulic brake installation by pressure bleeding the lines. It has a good pedal feel up on blocks. We will see how the brakes work when the truck is rolling
My new radiator came and I installed it today. This is the last major task, at least that I know of.
There are lots of little parts that bolt on the radiator. Here they are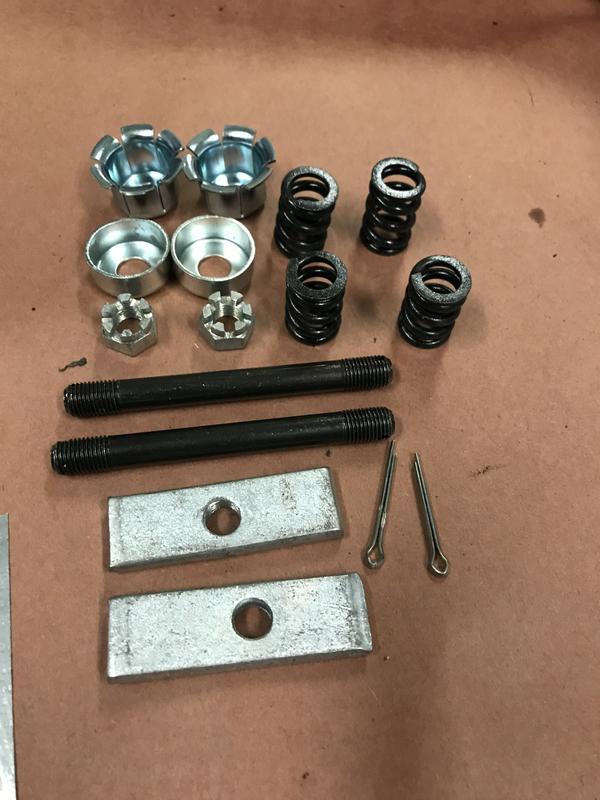 In addition to the radiator, there is the radiator support rod, the shell, the crank assembly and the apron. My apron was pretty well gone. Here is the old apron and it's two mounting tabs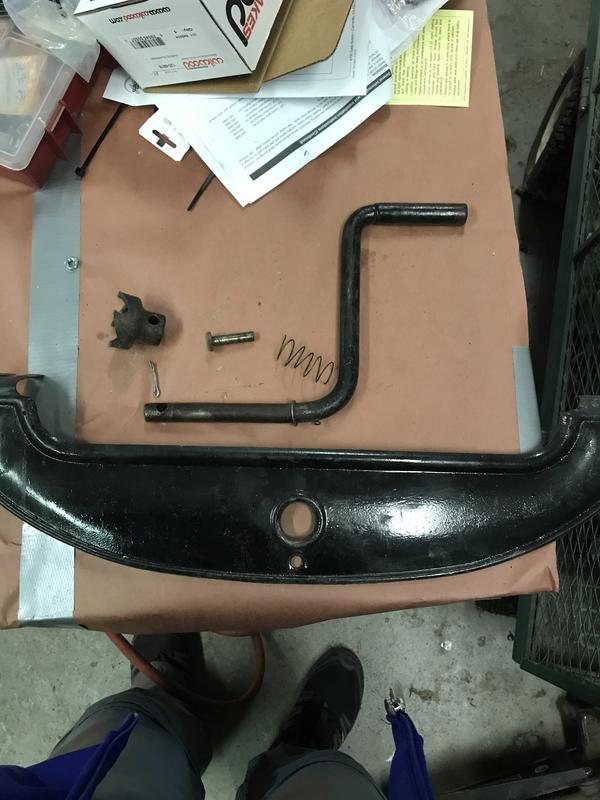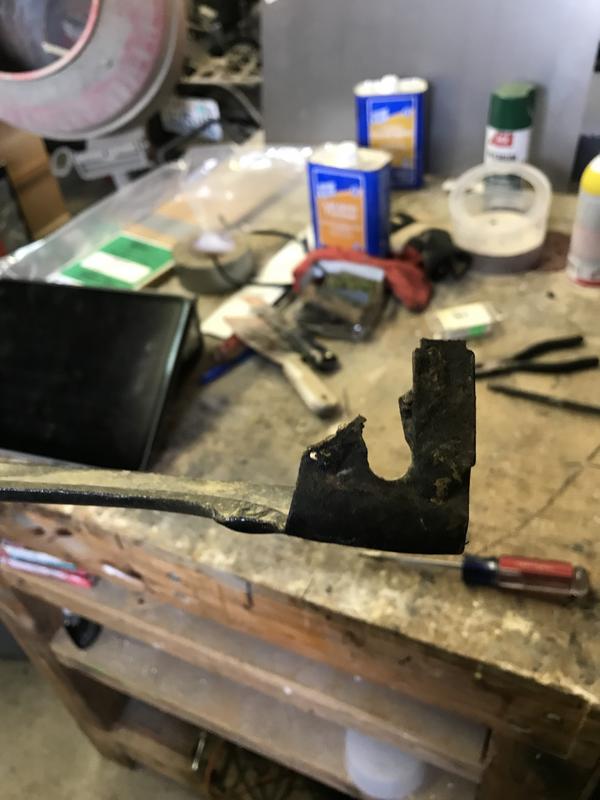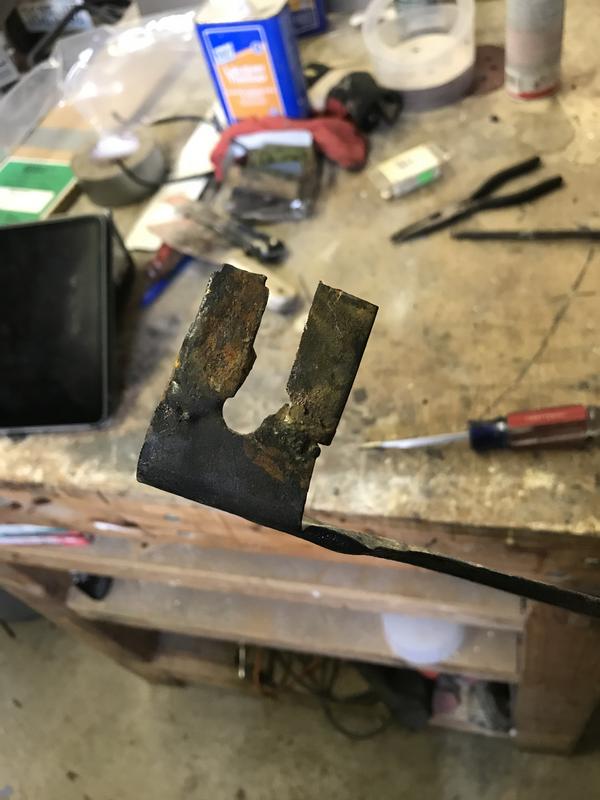 My hood support rod was broken off at the end that threads onto the radiator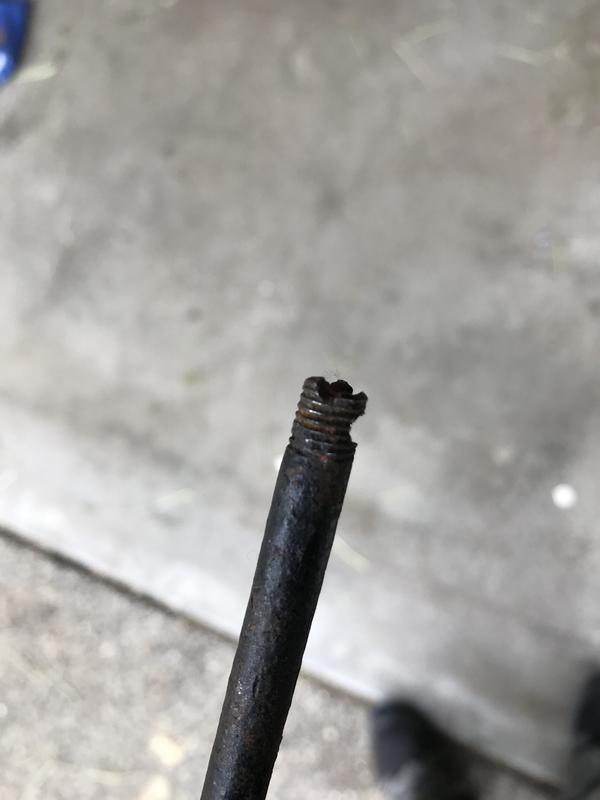 The shell was decent and just took a little body work and paint. Crank was good, because you can't really hurt those things.
The radiator was new, and well protected by foam packing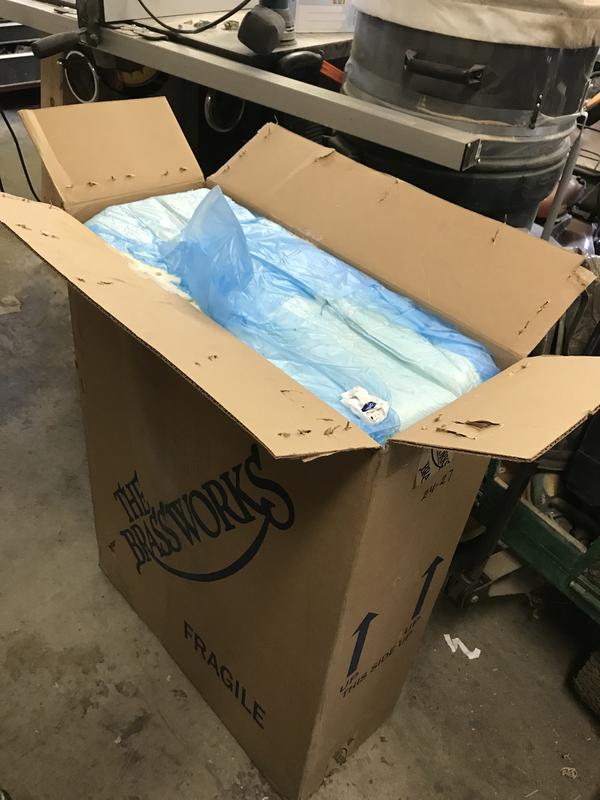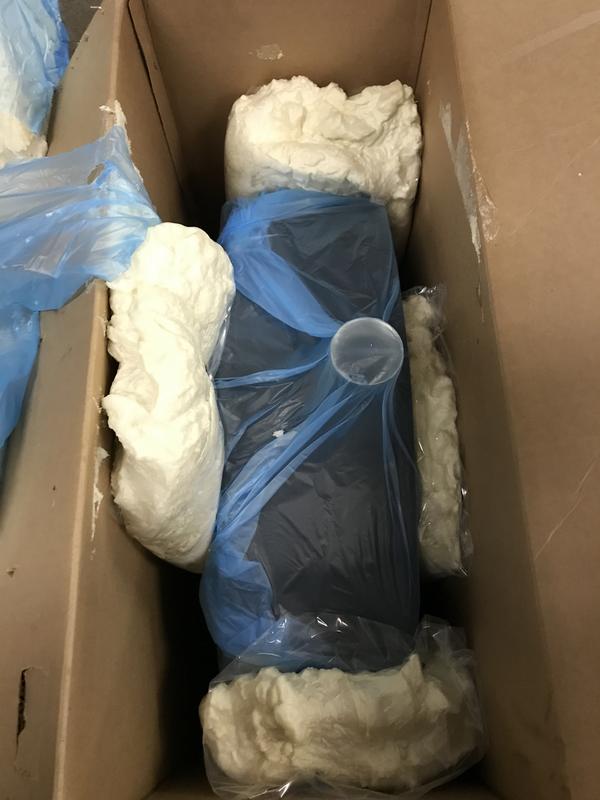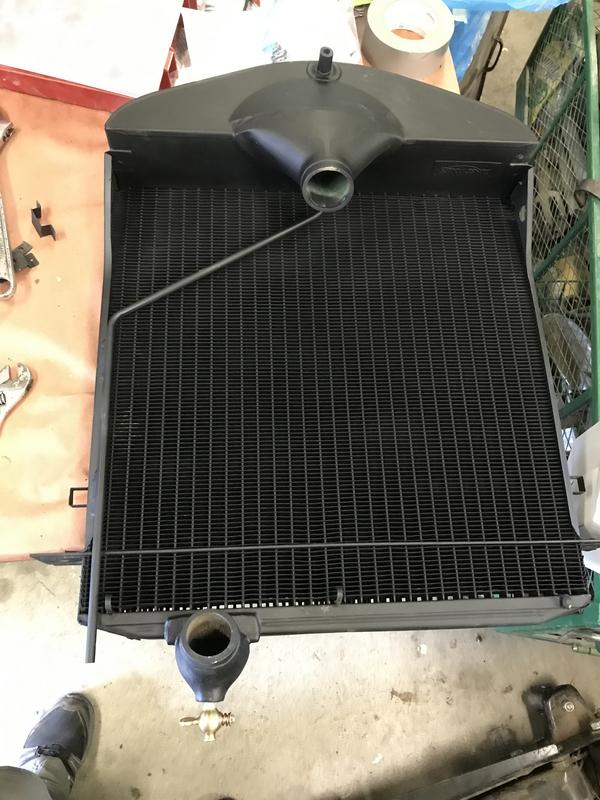 I did have to run a tap in the NPT threads at the inlet to get the petcock to thread in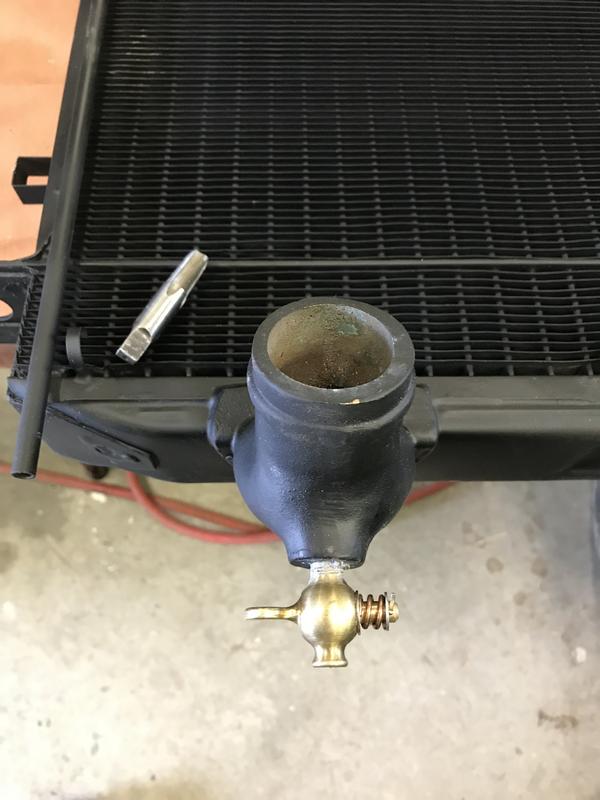 First step in mounting the radiator is installing the mounting studs in the frame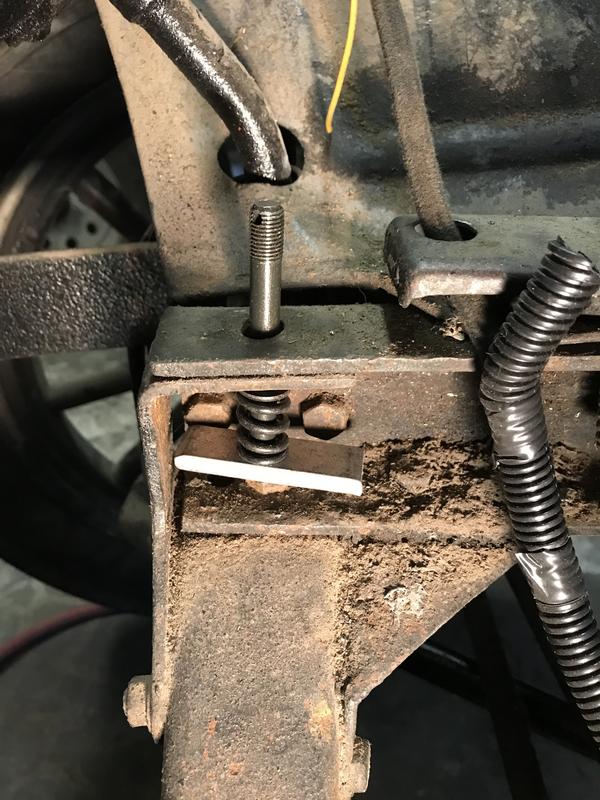 Then comes the apron and crank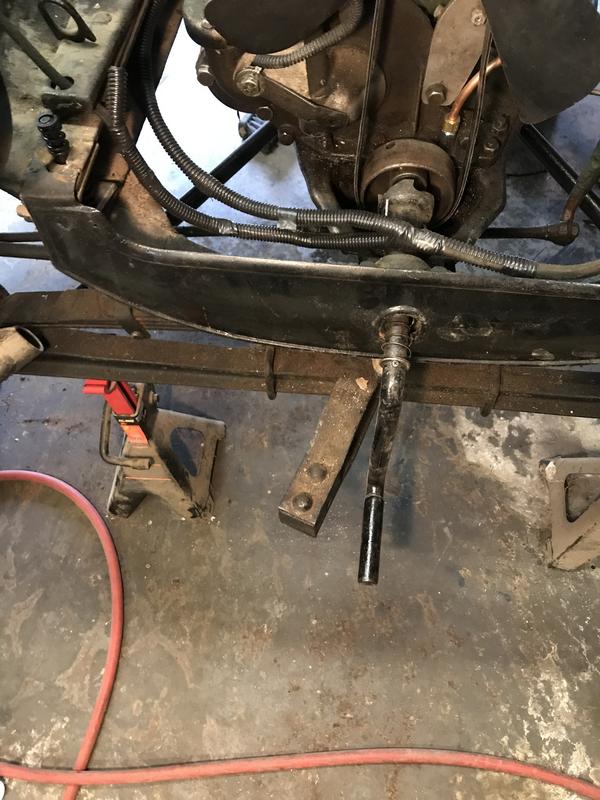 As I installed the old apron it became clear that the mounting tabs were too rusted out to hold, so I made a trip to my buddy's house for another apron and also a replacement radiator support rod. Here is the new apron all bolted on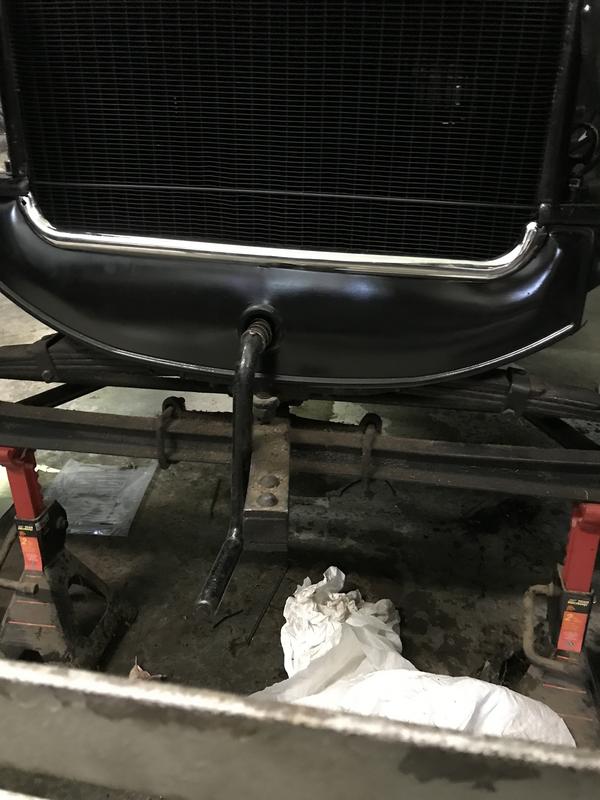 After the apron you install another spring over the mounting stud, followed by the inner thimble. The inner thimbles are on top in the pic below, and the outer thimbles and nuts beneath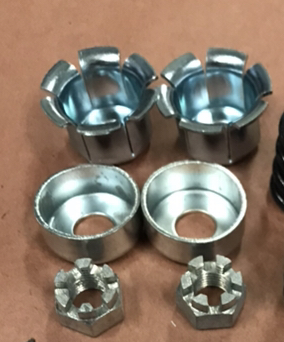 The radiator mount then slides over the inner thimbles. Then comes the shell. Then the outer thimble and nut.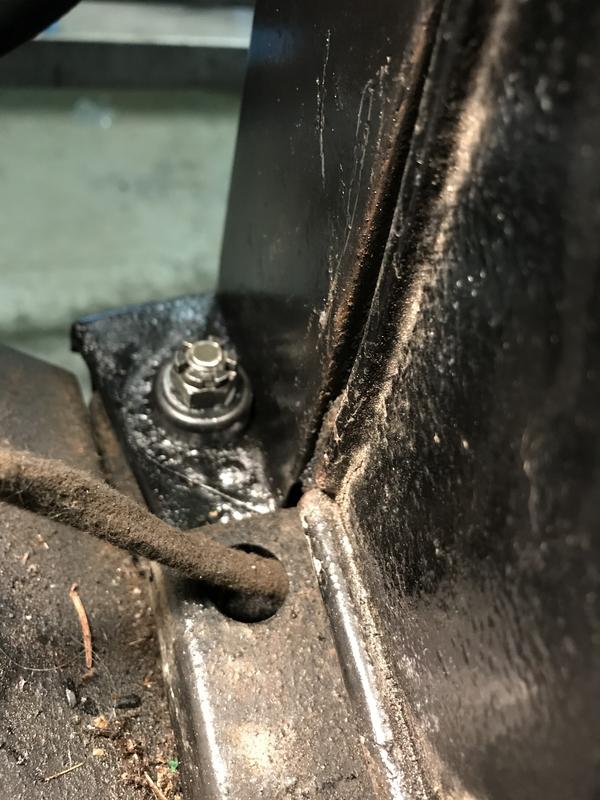 Next up is the radiator support rod. It threads into the radiator and then into the firewall, giving the radiator fore and aft support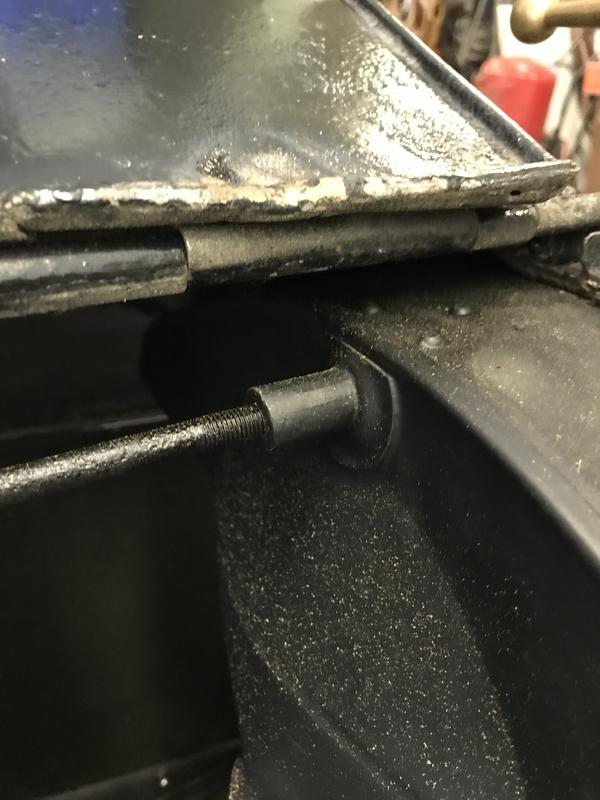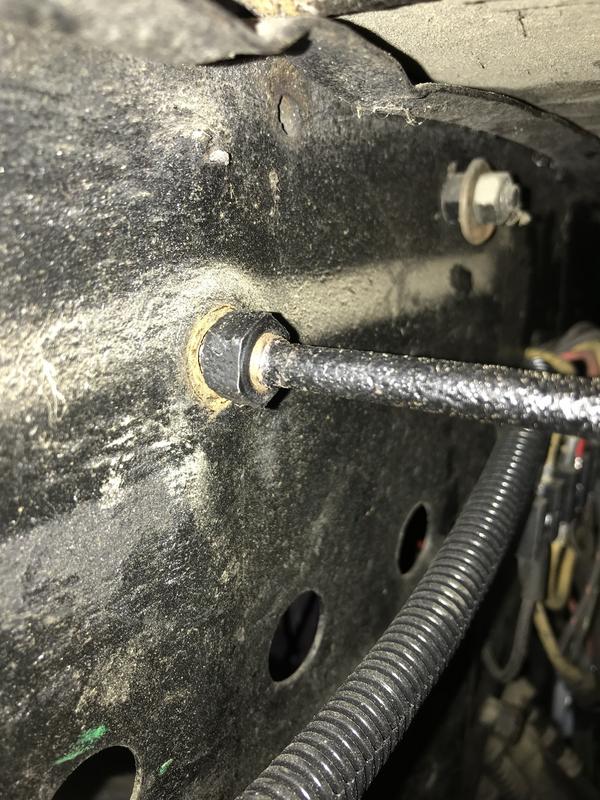 Then the hood goes on, and the radiator cap
Here are some views of the radiator installation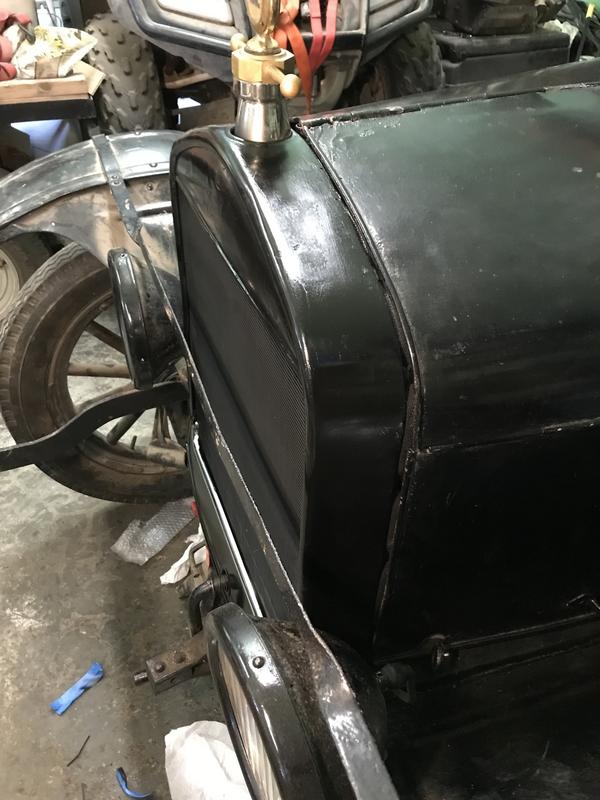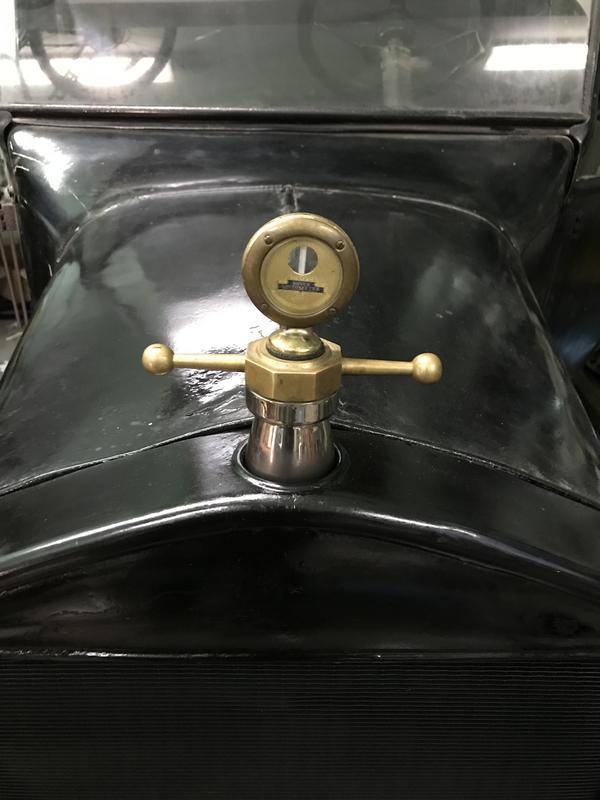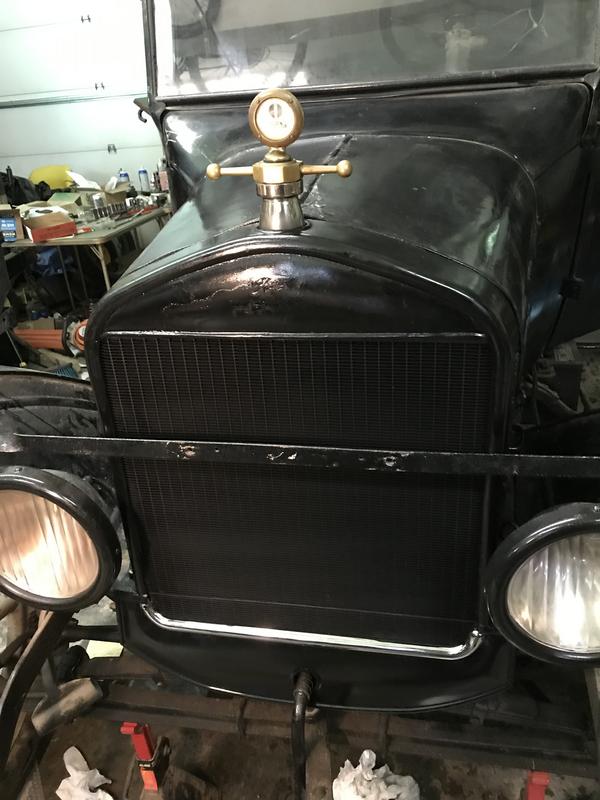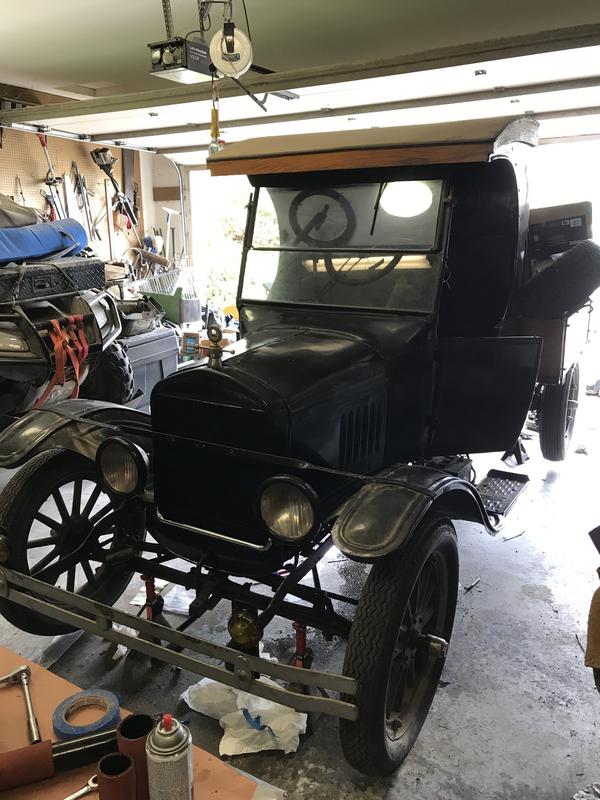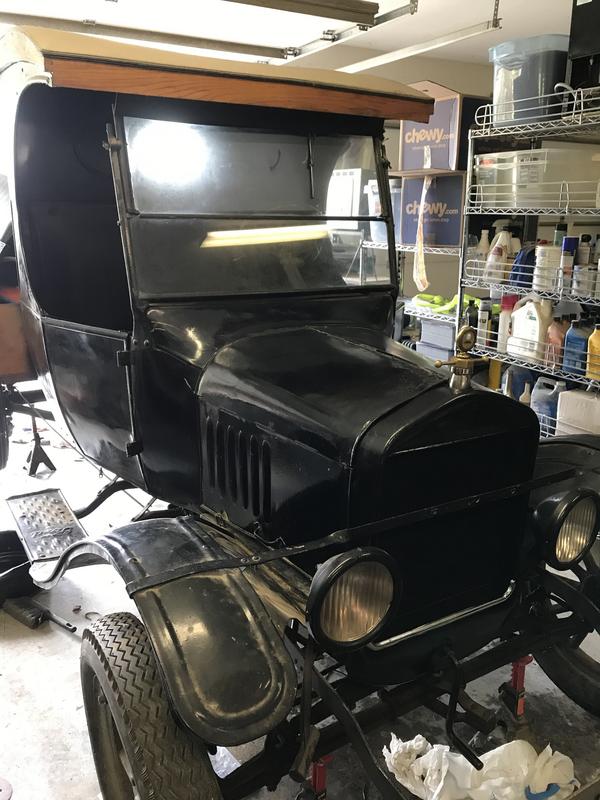 I still have some wiring to complete, radiator hoses to install, general nutting and bolting, topping off fluids and checking for leaks. But I'm just about ready to turn the key and stomp on the starter switch.